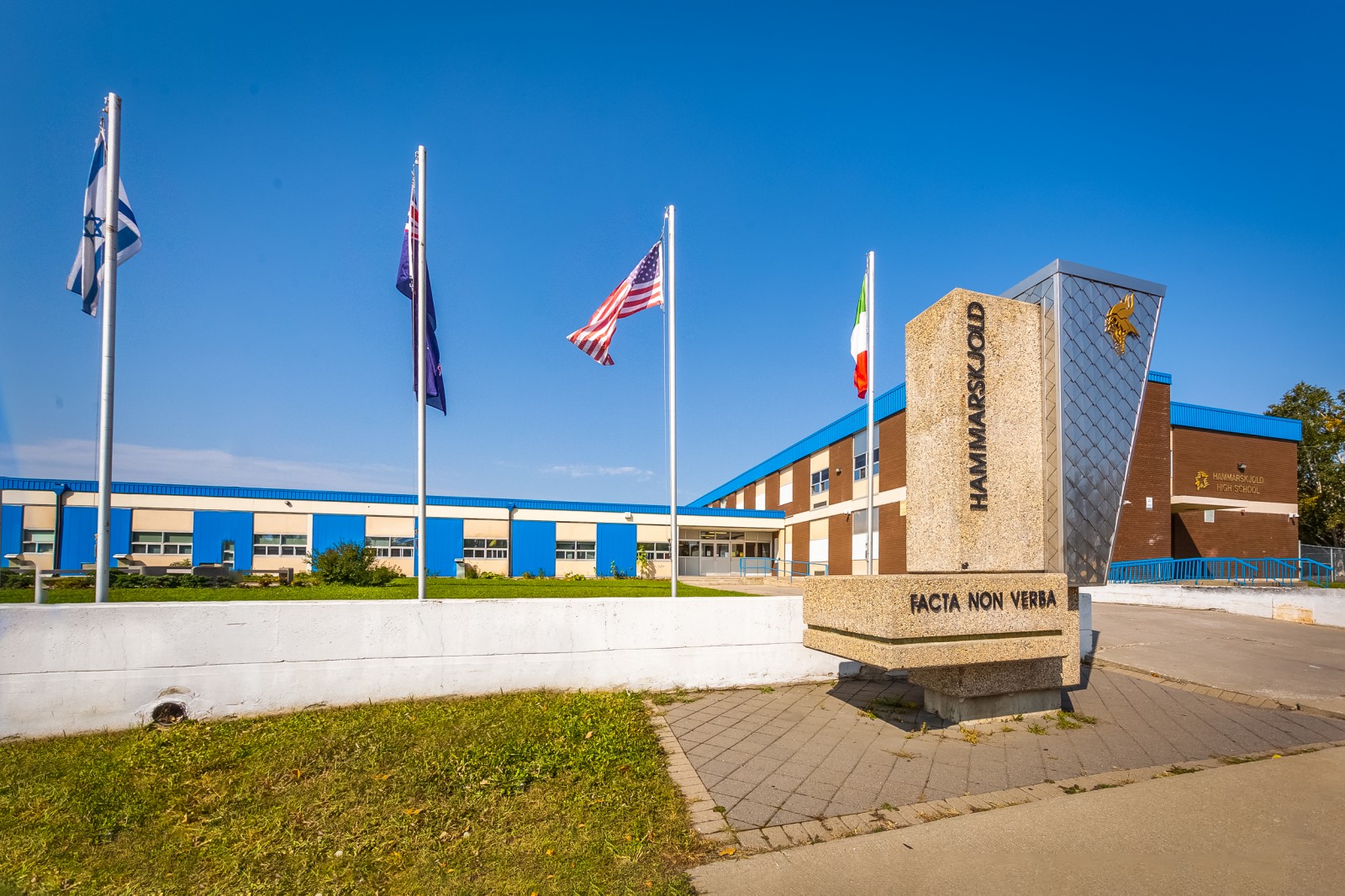 School COVID-19 Vaccine Clinics – Up Next: Hammarskjold High School
Oct 15, 2021
Some of our schools will host outdoor walk-in COVID-19 vaccination clinics this fall. This initiative is being led by the Thunder Bay District Health Unit and will provide easy access to the COVID-19 vaccine for eligible students, staff, and community members. Please be advised, visitors attending the outdoor clinic to receive a dose of the vaccine will not be permitted access to the school as per current health and safety protocols.
In Ontario, students born in 2009 or earlier are eligible to receive the COVID-19 vaccine without parental consent at any vaccine clinic. The public health nurses who will be on site at the school vaccination clinics will answer any questions the students may have and will ensure that students interested in receiving the vaccine feel comfortable and confident in their decision. The Ministry of Health's vaccination consent form can be found online at bit.ly/vaxxconsent. Although this form is not required to receive a vaccine, parents may wish to review this information with their child.
Anyone requiring a first or second dose of the vaccine can attend. Both Moderna and Pfizer will be available.
The COVID-19 vaccine is safe and effective. Vaccinating all who are eligible, including children, will help to reduce the number of cases of COVID-19 in our community and allow children to continue the activities they enjoy.
SCHEDULE:
Sept 9 – Sherbrooke Public School 2-6pm
Sept 14 – Kingsway Park Public School 2-6pm
Sept 15 – Kakabeka Falls Public School 2-6pm
Sept 16 – Ogden Community Public School 2-6pm
Sept 21 – Valley Central Public School 2-6pm
Sept 22 – McKenzie Public School 2-6pm
Oct 5 – Westgate CVI 2-5pm
Oct 14 – Superior CVI 2-5pm
UP NEXT: Oct 19 – Hammarskjold High School 2-5pm
If you have any questions or need clarification on anything related to the COVID-19 vaccine, you can ask a TBDHU nurse directly by calling 807-625-5109 between the hours of 9am and 4pm on weekdays or email vaccines@tbdhu.com. More information on COVID-19 vaccines can be found at kidshealthfirst.ca or Ontario.ca/COVIDYouthVaccine.