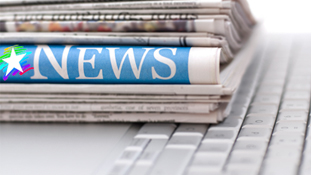 A.R.E You Ready?
Apr 16, 2018
On Tuesday, April 17, students at Westmount Public School will have the opportunity to learn what it is like to live with autism through a presentation by A.R.E. – Autism Reality Experience. Some individuals will also be able to experience what autism can be like through virtual reality.
"This is a very unique experience for our students to get a better understanding of the disorder," says Lisa Dampier, Westmount Public School Global Citizen Academy Teacher. "We believe that this will be an experience that will change our students' perceptions of autism."
People living with autism experience sensory processing difficulties which can have a profound impact on their ability to manage day to day living. During the virtual reality experience, participants will experience sensory overload through the use of specialized equipment and a simulated environment. Participants will be required to perform basic tasks as they manage the effects of sensory overload. Their actions and behaviors will be monitored and analyzed by specially trained facilitators. Through a feedback session, the participants will gain valuable insight that will help them understand what people with autism face.