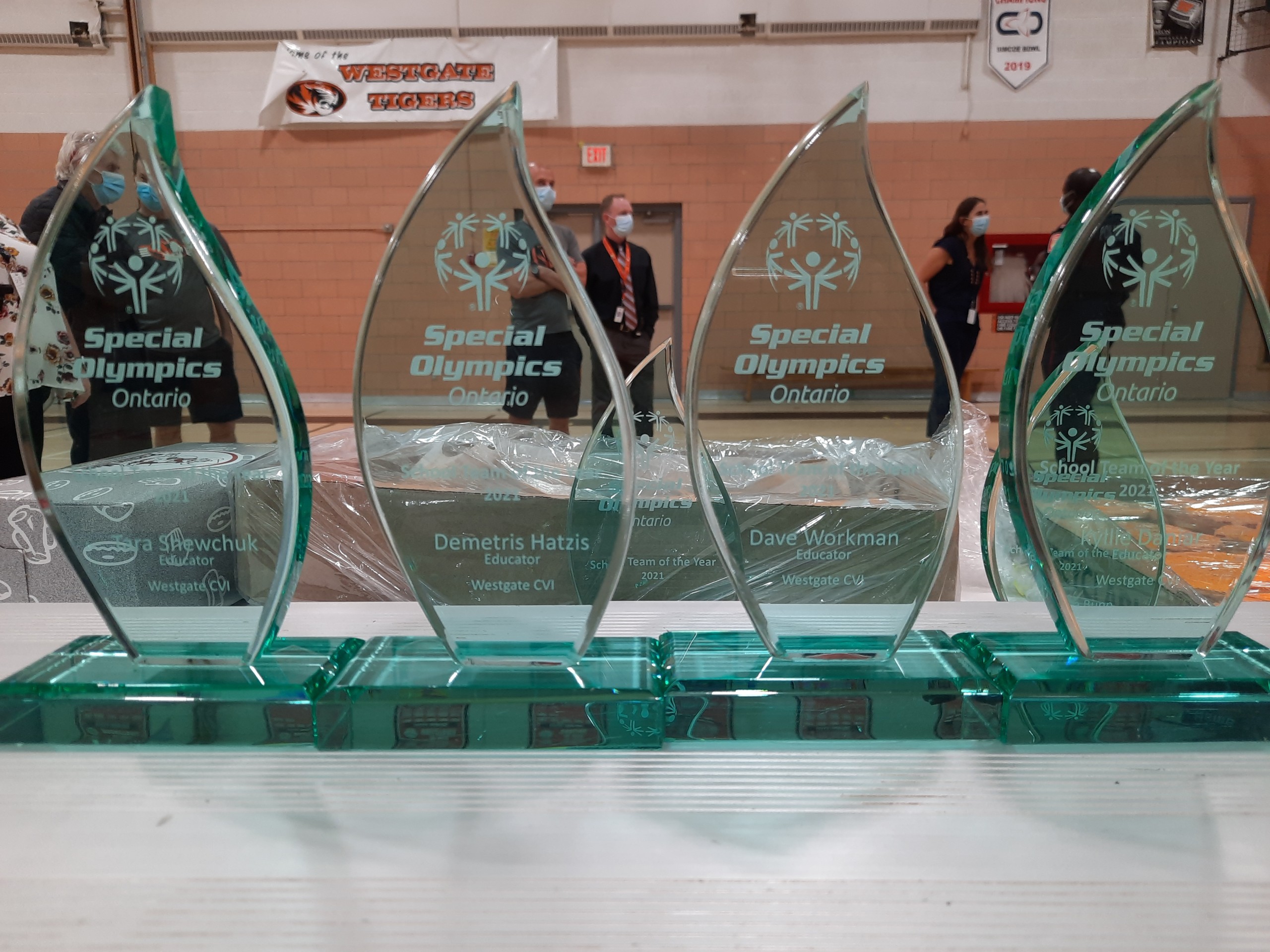 Welcome to Lakehead Public Schools' Special Education Program.
At Lakehead Public Schools, we strive to provide every child with the opportunities they need to succeed. We recognizes that every student is unique and that every student's own interests, abilities, and goals will help them achieve success. At Lakehead Public Schools, we are committed to the success of every student. You belong here!
The following schools offer the Special Education Program.
Algonquin Avenue Public School – Special Needs/Multi-needs
Vance Chapman Public School – Special Needs
Westmount Public School – Special Needs/Multi-needs
Hammarskjold High School – Special Needs/Multi-needs & Pre-workplace Program
Westgate CVI – Special Needs/Multi-needs & Pre-workplace Program
Superior CVI – Pre-workplace Placement
To view the locations of our schools or visit the schools' websites, visit Find a School.
Anishinaabe Kinoo'amaakewin
Kaa'oonci wiicihcikaadek cidehbi'naasooyun kawii ishihcikeyun
Anishinabek wiinge unih baadiinoowuk imaanuke Thunder Bay. Lakehead kihnoo'amaadigamik ehkii wiici'awaac anishnabe kinoo'amaagunuk wehweni cikii unoonci ki'kendaasoowaapun kuye ewiicii'awaac anishnabe kinoo'amaagunun eh'onciidumuwaawaac wegoonenun ke'onnci kushkidoowaac iiki unookiinaakunuk kuye kaaniikanih bimoodoowaac kinoo'amaakewin, ci'onihshishing cikii biindihkaadekipun kinoo'amaakewigamik kuye oniigi'iigoomaak wewenih kewiinuwaa ciwii'cikaapaawiituhwewaac.
Musinu'iigun
Iiweh musinu'iigun "Anishnabek ka'uyaawaac kikikihnoo'amaadiikamiigoonaan: Odooshibii'amaagoowiniiwaa unookiinaagunug" uyaa wehweni wiindumaakewin wegoonehnun kekii kiikendukiipun a'aa kinoo'amaakewini. Kooduk ka'ayaag musinu'iigun ke'aapuciciikaadekin imaaneke ka'iishpaak kinoo'amaadiigamik ii'iimaa dukwusinu'iikaade "Kaa'unookaadek wehwehni cikii maamuwi wiiciiwihdinaanoowukipun kekii iishi maanshi wiicii'wihdinaaniwusinook." Koodukiiyun ke'oondihiniikaadekin wiicii'iiwewi musinu'iigunun ii'iimaa Ontario Anishnabe Kinii'amaakewin Kaabimoodoowaac ii'iimaa mamakaadaabikok www.oneca.com
Anishnabe Kinoo'amaagewin Ka'oonci Ayumiitumoowaac Ka'apiitumoowaac (AEAC)
Odubii'dumaakek okii oonudoonawaa Anishnabe Kinoo'amaagewin Ka'oonci Ayumiitumoowaac Ka'apiitumoowaac (AEAC) ke'oonci kunoocike'tumaakewaac kekoonun ka'ishihsekin iiki oonci anishnabe kinoo'amaawaganuk.
Mehkwaa 2006, Lakehead Kinoo'amaadiigamik kinoo'amaakanug ki'inindwaabun cibukidinumoowaac omusinibii'iiguniwaa cikii oonci naakwakwaabun anishnabek iimaanukeh kinoo'ammadiigumik. Oowehdush oshibii'iigun Cairan Carson iimaanuke kaadushi kinii'amakoosic McKellar Kinoo'amaadiigumik kii'oodaabihniikaadenih omusinihbii'iigun miidush a'aa kaapuhkinaakec o'oo kihkihnuwaacibii'iigun ke'ishihnaakwuk o'oo bihmoociikewin. Miidush kakii'ikidooc a'aa kakii musihnihbii'iikec kuye kakii oonaabundung buhkiinaakewin Chris Sutherland, a'aa mikinaak e'oonci kihkihnuwaacishkung North America ii'iimaa anishnabe musihnihbii'iikewining. Ii'iiwe dush ciimaanens beshik kicii'aa kuye abinoociish biindooneboowaac, iikiidoomugun wiinge aakicii'nendaakwuk niigaaniidumaakewin kuye cii'unih bimih kinoo'amaawindwaa ooshkaadisuk cikii niikaaniidumaakewaapun niigaan dinookaan.