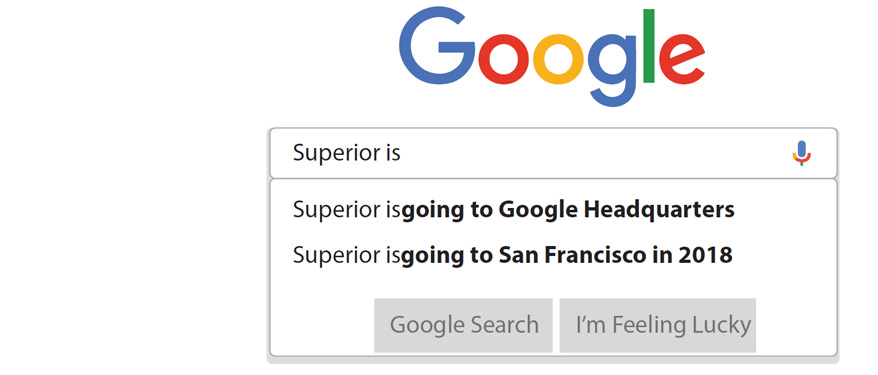 A Superior Google Search!
Feb 13, 2017
A rare and unique school trip for May 2018 is in the planning stages at Superior Collegiate and Vocational Institute! Participating students will have the opportunity to tour the world-renowned Google Headquarters. The trip to Google Headquarters truly aligns with Superior's innovative and forward-thinking school culture and the cutting-edge technology that is available to students on a daily basis.
"Tours of Google are extremely rare and generally not offered to the public; this once-in-a-life time tour for our students and staff is extraordinary," says Michelle Probizanski, Principal of Superior Collegiate and Vocational Institute. "The focus on innovation at Superior Collegiate and Vocational Institute and the access that students have to cutting-edge technology and the mentors who encourage them to take ownership of their learning experience was noticed by Google."
Students will also visit Stanford University, whale watch under the Golden Gate Bridge as well as visit many other exciting attractions in the Bay Area and Silicon Valley. The trip will be officially unveiled at the Superior Collegiate and Vocational Institute Grade 8 Open House on February 8th at 7:00 p.m. when further details will be discussed and students will have a chance to sign up to reserve a spot on this exclusive trip.
"There is already a buzz among students and staff about this trip," says Probizanski. "Current and potential Superior students interested in design and technology will have a chance to visit one of the world's most exciting and innovative companies in a behind-the-scenes way most students will never have the opportunity to do."