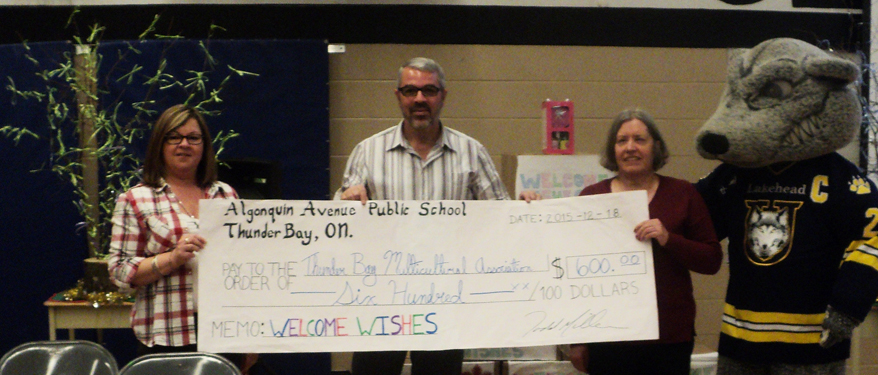 Algonquin Welcome Wishes
Dec 17, 2015
The students and staff at Algonquin Avenue Public School have wrapped up a very successful "Welcome Wishes" campaign. The school campaign had a goal of goal of raising awareness, money, and supplies for new refugee families arriving in our community. All funds and supplies will be donated to the Thunder Bay Multicultural Association.
"This campaign provided an opportunity for students to work together and brainstorm ideas of things that newcomers would need if they moved to Canada," says Todd Miller, Principal of Algonquin Avenue Public School. "Everyone was involved in this campaign. Staff even donated the funds that are typically used in the staff gift exchange."
Students collected resources and raised funds through special events and selling popcorn and juice, most of which was donated by local merchants. A parent from the school community who happens to have family members who will be coming to Thunder Bay from Syria will be in attendance.