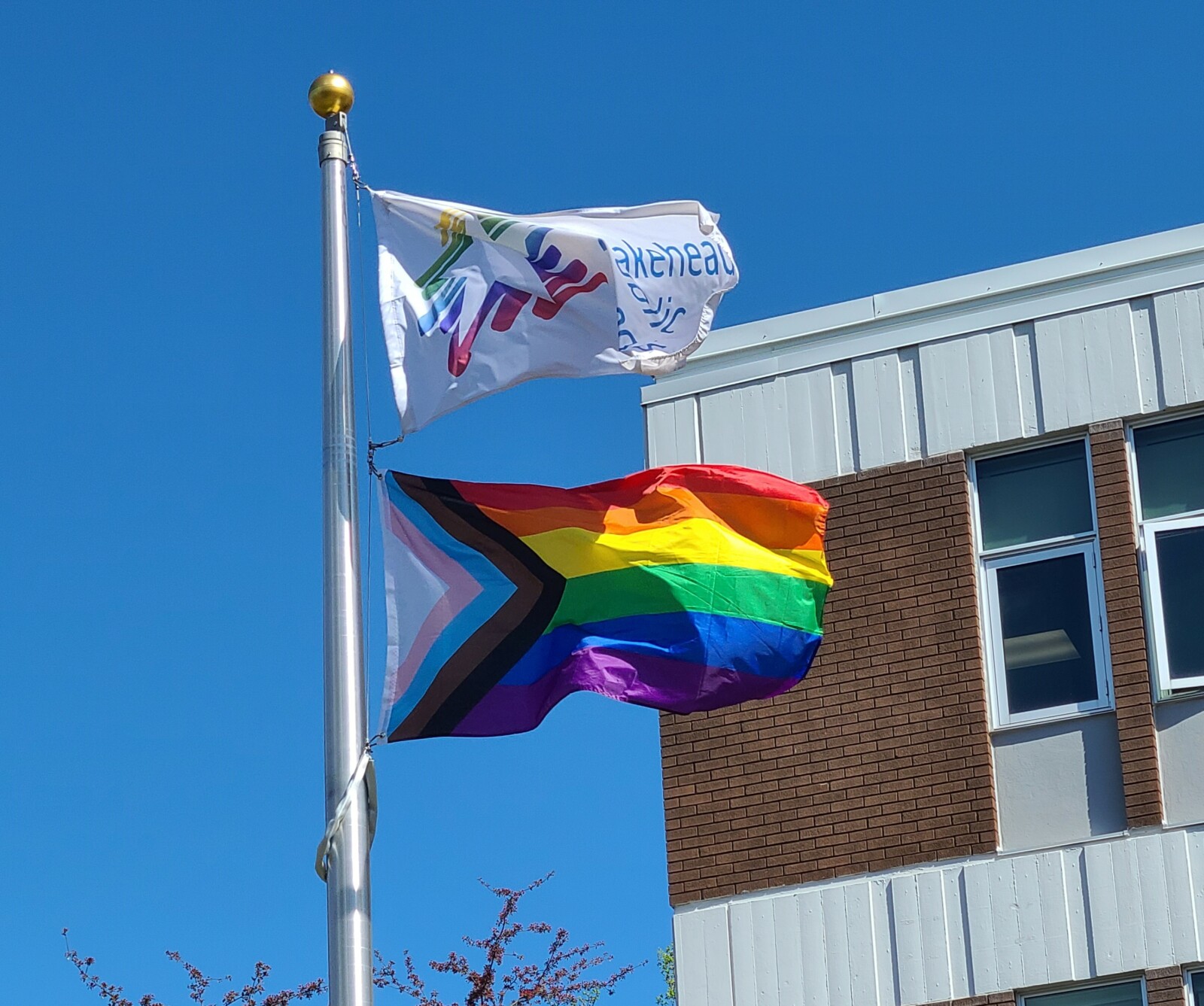 Board Office Celebrates the Start of Pride Month
Jun 1, 2023
Lakehead Public Schools strives to create safe and welcoming environments at all schools by embodying its motto of You belong here. The Board office is proudly flying the Progress Pride flag to stand in solidarity with the 2SLGBTQ+ community.
A flag flying ceremony was held this morning with guest speakers, Ellen Chambers, Chair of Lakehead District School Board, Scotia Kauppi and Kristen Poluyko of Thunder Pride Association, and Logan McIvor of the Thunder Bay Indigenous Friendship Centre.
Chair of the Board Ellen Chambers said that by raising the Pride flag today, Lakehead Public Schools is showing that we care, we provide a safe space for all, that we uphold human rights, and that we have policies in place to protect 2SLGBTQI+ students, staff, and visitors. "This month, when a child looks at the Pride flag flying over their school, they will know that they are seen and that they belong, no matter their pronoun or how they identify," said Ellen Chambers.
Thank you to the Thunder Bay Indigenous Friendship Centre, Thunder Pride Association, and Rainbow Collective of Thunder Bay for working to help children feel like they belong not only during Pride Month, but year-round.