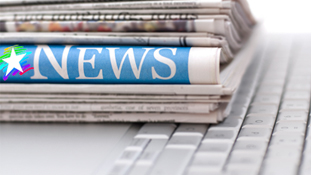 Building on Math Skills and Constructing a Skilled Trades Interest
Jan 30, 2020
It's not the Great Wall, but it is going to be a great wall! Westmount Public School Learning Academy students are constructing an interest in the Skilled Trades while applying their curriculum-based math and geometry skills. Through a unique partnership with Carpenters Local 1669, the Westmount students will be constructing a pony wall complete with plumbing.
"Students from a number of our schools have had the chance to visit the Carpenters Union, and now we are bringing the skilled trades into the schools," says Casey Charles, Westmount Public School Learning Academy Teacher. "In addition to showing students how math is used in the real world, they will also have a chance to explore skilled trades."
In preparation for the build on Friday, January 31, the students have received, measured and cut the lumber to the specifications required. Carpenters and other mentors at the school will be on hand to help students with the construction project.
In addition to the construction project, the students will also have an opportunity to try welding using a virtual welder. An Ontario Youth Apprenticeship Program (OYAP) photo booth will be available for the students to take pictures of themselves dressed for different trades.