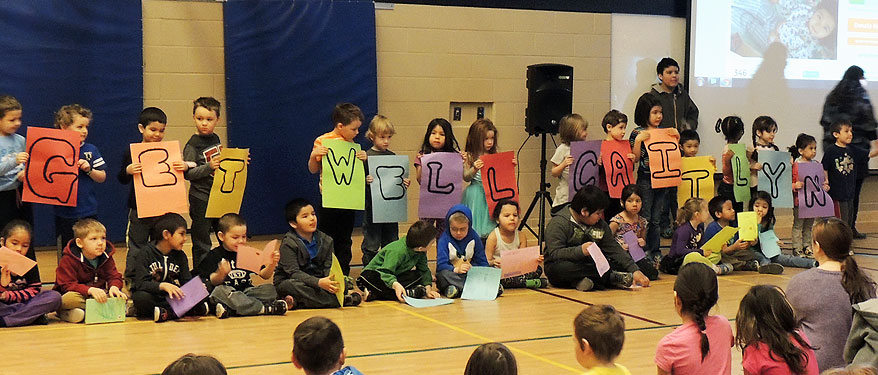 Carnival for Cancer
Mar 26, 2015
Algonquin Avenue Public School is holding a special fundraiser in support of an Algonquin School family at this year's annual winter carnival took place Friday, March 27. A Grade 7 student at Algonquin, who is one of six children, shared his story about his younger sibling battling leukemia in London, Ontario. The school came together to dedicate this fundraiser to his sibling and all money raised from this event was donated to the family via a GoFundMe campaign.
"We are happy that this year we can give back directly to one of our own Algonquin School families and work together to support them through a difficult time," says Vicki Shannon, Principal of Algonquin Avenue Park School.
The carnival started with a kick off assembly at 9:30 a.m. with students from grades 1-8 and lead into fun outdoor events. Students were asked to donate $2 and each received popcorn and juice box and Persians were available for purchase for $1.