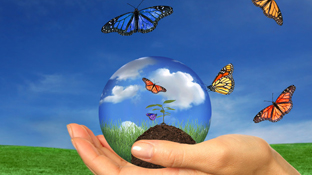 Celebrating Earth Day
Apr 21, 2015
With the assistance of two very valuable environmental community partners, the students and staff of Kingsway Park Public School will be celebrating Earth Day and learning how they can make a positive impact on the environment on Wednesday, April 22. Representatives from EcoSuperior and the Ecobus will be at the school to celebrate the day and work with students.
"It is extremely important for students to learn what community groups are doing to protect the environment throughout the year," says Darren Lentz, Principal of Kingsway Park Public School. "The forty-fifth anniversary Earth Day has a theme of Its Our Turn to Lead. This is a fitting theme to encourage students to become more involved in what needs to be done to protect our environment."
EcoSuperior will working with Intermediate students on Water treatment and conservation. The Eco bus will provide hands on activities to educate students about the importance of taking care of the earth and adding more to their curriculum studies in environmental literacy.