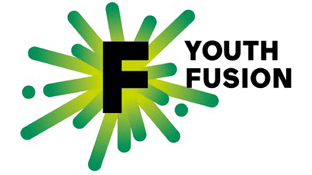 Designing Superior Skills
Mar 19, 2018
Through a partnership with Youth Fusion and Student Success Branch of the Ministry of Education, students at Superior Collegiate and Vocational Institute are taking full advantage of a one-of-a-kind formula to learn new and viable skills. Supported by Pierce Baker, a Computer Science Major from Lakehead University, and staff at Superior CVI, the students are participating in a year long Video Game Creation Program.
"The project is tailor-made for youth, who in addition to acquiring technical skills and knowledge pertaining to the video gaming industry, also learn soft skills like teamwork, empathetic strategy, and creative problem solving," says Jarron Childs, Teacher at Superior Collegiate and Vocational Institute. "We are all very excited to see what the Youth Fusion Team and the students develop through this very unique program."
During the course of this project, the Superior CVI students work collaboratively and go through the entire process of creating, developing, and completing a video game. The students have received training in numerous disciplines from project partner Ubisoft, and are shepherded by mentors who follow the teams' progress regularly.
According to the Youth Fusion website, https://fusionjeunesse.org/en/, Youth Fusion hires university students (or recent graduates) as Project Coordinators, and tasks them with implementing and shepherding projects that creatively motivate high school students to excel, get more involved in their academic success, strengthen their school spirit and sense of belonging.
Youth Fusion offers projects in 11 programs:
• Arts and Culture,
• Video game creation,
• Environmental design,
• Fashion design,
• Entrepreneurship,
• Media & cinema,
• Robotics,
• Leadership,
• Healthy living,
• Science & technology,
• Academic engagement.
Projects are always developed based on hands-on learning and run in school, in the classroom and after school, with the close cooperation of the school team. The students are mentored year round to create something they will present at the end of school year.