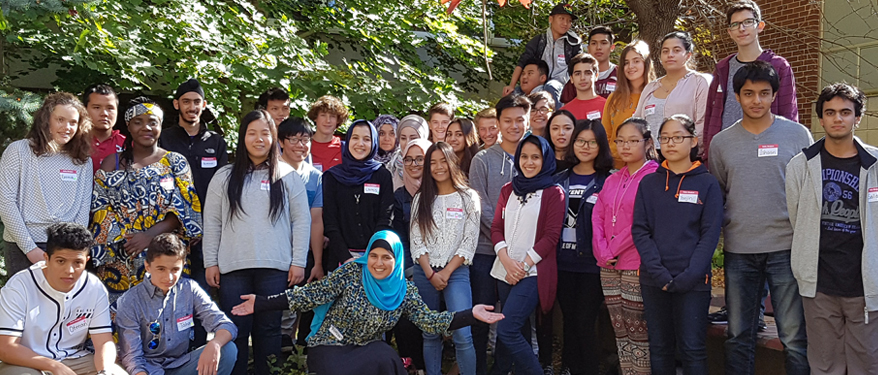 First International Student Luncheon
Oct 10, 2016
Lakehead Public Schools, in partnership with Thunder Bay Multicultural Association, hosted the first International Student Luncheon at Sir Winston Churchill Collegiate and Vocational Institute on Thursday, October 6.
Newcomer students at Lakehead Public Schools had the opportunity to get together to meet one another and to receive information about clubs, programs, and volunteer opportunities in their schools and our community.
"This was also a great opportunity for the newcomer students to ask questions and to share experiences," says My-Tien Nguyen, International Student Coordinator, Lakehead Public Schools
The attending students also participated in a number of activities which were student led by a group representing various backgrounds and languages.