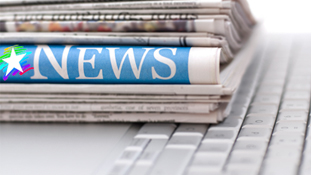 Former Westgate Student Rising to the Top!
Jan 10, 2019
On Friday, January 11, former Westgate Collegiate and Vocational Institute student and current filmmaker Michelle Latimer will be returning to inspire the current students. Students will have the opportunity to meet Ms. Latimer and view her film RISE – Standing Rock Part 1 – Sundance Festival Version which documents the controversy and ensuing protest surrounding the expansion of the North Dakota pipeline.
Although the film itself contains much educational value, the presentation by Michelle will also speak about her inspiring story of being a Métis woman from Thunder Bay and how she achieved success in the film world.
Michelle Latimer Biography
A Métis/Algonquin filmmaker, actor, and curator, born and raised in Thunder Bay. Michelle's goal is to use film & new media as a tool for social change. She is interested in exploring how sound and image can transform space to create a visceral experience that lends itself to greater cultural awareness and understanding. Her films have been described as "visual poems exploring humanity", and are often experiments of creative form expressed from a personal point of view. While her work is informed by her own Indigenous heritage, she is most concerned with how global communities express views of individual, collective and other, and how cultural identity is articulated through these evolving perceptions.
In 2009, Michelle opened her production company Streel Films which produced her first award-winning documentary, Jackpot. Other awards and recognition that Michelle has received include:
Golden Sheaf Awards for Best POV documentary and Outstanding Emerging Filmmakers nominated for the 2011 Donald Britton Gemini Award for Best Social Political Documentary.
Special Jury Honourable Mention in International Short Filmmaking
Nominated for a 2012 Genie Award
Recognized by the Toronto Film Fest as producing one of Canada's Top Ten films in 2011.
Tiff Canada's Top Ten
Nominated for Canadian Screen Award
Source – http://www.michellelatimer.ca/