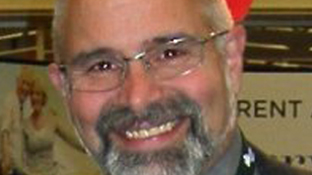 Hockey for Hockey
Apr 13, 2015
On Tuesday, April 14 the students of Westgate Collegiate and Vocational Institute will get to participate in an exciting workshop sponsored by Scotiabank. Special Olympics Ontario volunteer Bill Mills will be running the Hockey for Hockey clinic on the basics of floor hockey which will give the athletes and schools an introduction to the sport. Following the workshop, interested schools can choose to register and enter a team into the Special Olympics with sponsorship from Scotiabank.
"Our students are really looking forward to this workshop," says David Workman, Teacher at Westgate Collegiate and Vocational Institute "It's a great opportunity to get our students involved in a fun sport."
In addition, students will be given the opportunity to attend the Ontario Provincial Floor Hockey Championships in Ottawa from May 7-10, 2015 and play other school teams across Ontario.
Floor hockey was the first team sport of the Special Olympics. Scotiabank has partnered with Special Olympics Ontario for the Hockey for Hockey initiative to increase involvement of youth athletes in the sport of floor hockey across Ontario.
Bill Mills has been involved in floor hockey for over 40 years; as a coach, referee, tournament organizer, referee trainer and course instructor. He has run clinics all over Canada and the world including Hong Kong, Trinidad, Austria, Bermuda and Singapore.