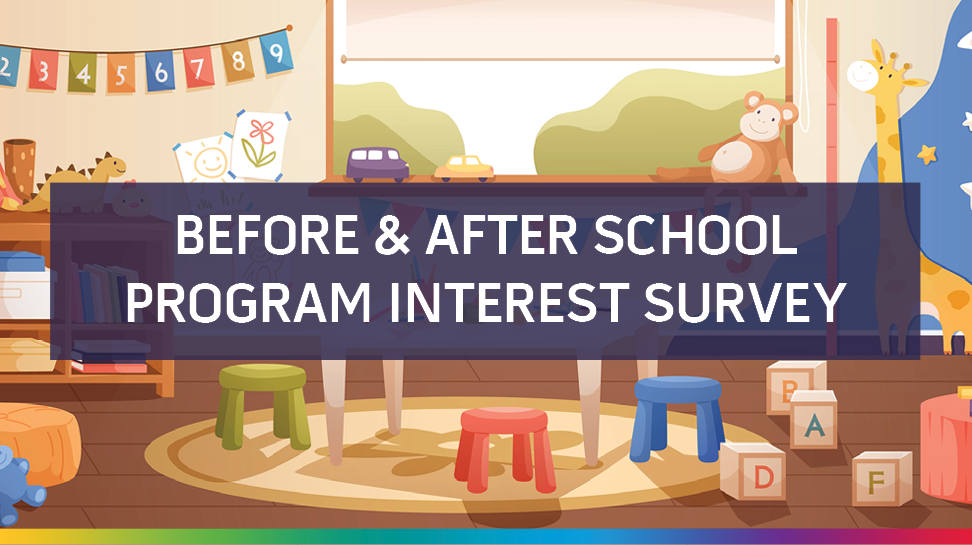 Interest Survey: Before-and-After School Program
Apr 20, 2023
For Kindergarten to Grade 6 students who are currently not enrolled in a Before-and-After school program.
Dear Parents and Guardians,
Publicly funded school boards in Ontario are required to survey families to gauge interest and demand for having a Before-and-After School child care program offered in their child(ren)'s school community. These programs are provided through a partnership with third-party child care providers (i.e., licensed child care centres and authorized recreational/skill building program providers).
Programs are fee-based by the various providers and are dependent on sufficient enrollment at each school site. The estimated fees for these vary depending on the provider and the number of children registered*.
If you are interested in Before-and-After School programming for your child(ren) for the 2023-2024 school year, please complete the interest survey using the following link or using the QR code at the bottom of this letter: https://forms.office.com/r/eFswdhreqj
Please complete the survey by no later than April 30, 2023.
If you do not have access to a computer, your child's school can provide assistance in completing the survey. Please contact the school and ask the administrative staff for assistance.
This survey does NOT impact or guarantee current or future child care services. If you require child care for your child(ren), please ensure that you complete the central application and registry for licensed child care spaces in the District of Thunder Bay at: https://thunderbay.onehsn.com/.
A reminder that this is an interest survey only, and actual registration for programs will occur if there is sufficient demand. You will be contacted should a Before-and-After school program be organized in your specific school community.
Thank you for your collaboration. Please do not hesitate to contact us at (807) 625-5114 if you have any questions.
QR code to access the survey: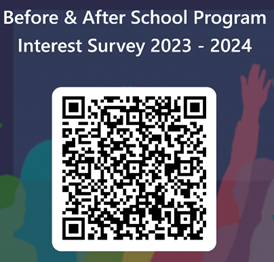 *Fee subsidy from The District of Thunder Bay Social Services Administration Board (TBDSSAB) may be available for those who qualify. For further information please go to www.tbdssab.ca.