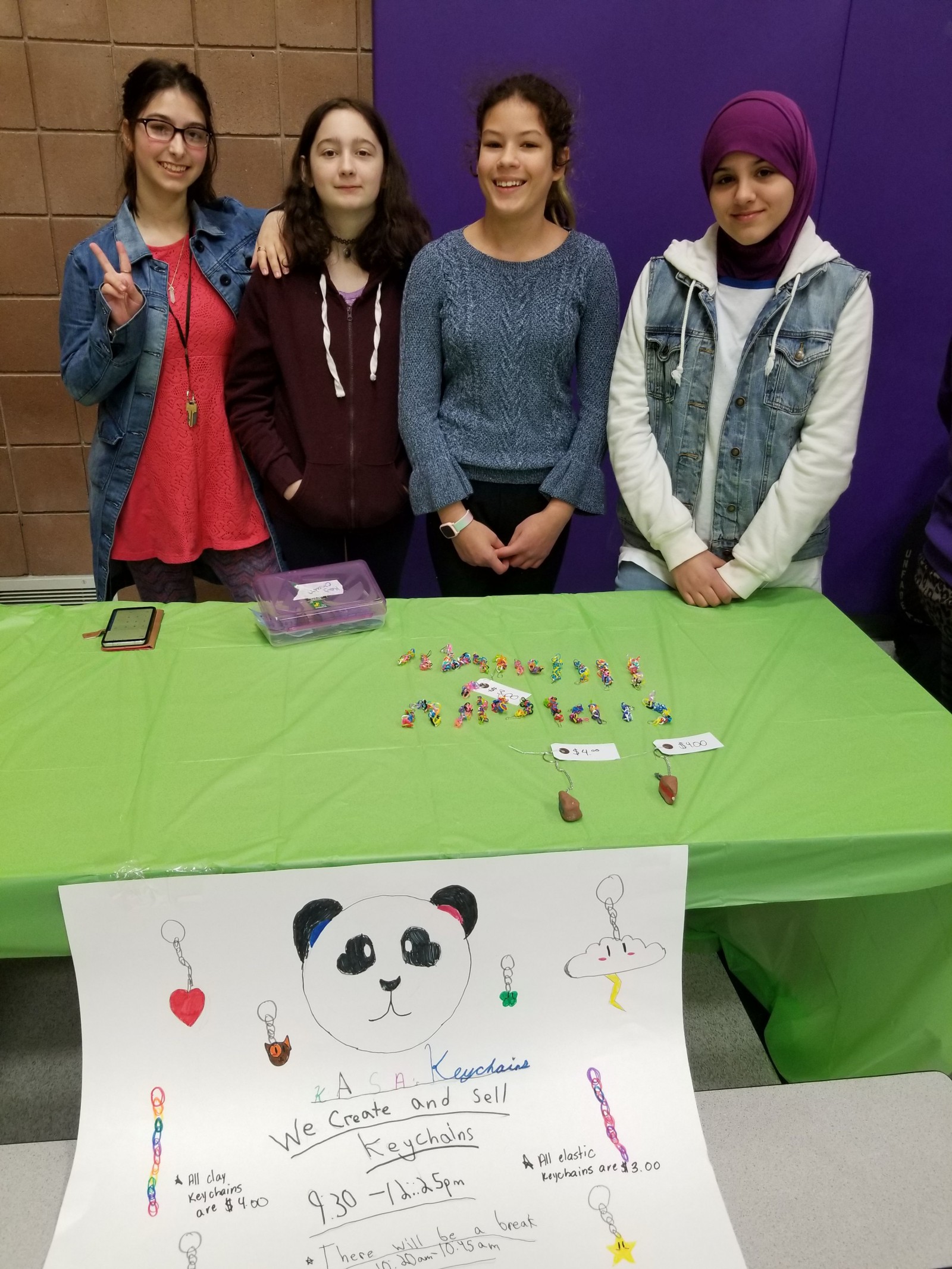 It's Just the Tip of the ICE-burg!
Nov 29, 2018
On Friday, November 30, Grade 7 and 8 students in the Claude E. Garton Public School ICE (Innovation, Creativity and Entrepreneurship) Learning Academy will be showcasing their business skills at a "Business for a Day" event. The event is being held in partnership with Headstart in Business, a local bilingual organization to create business plans, visit local businesses, and see business in action around the city.
"The students participated in an entrepreneurship business camp where they planned a business as a group, budgeted, took out a loan, and finalized their products for the Business for a Day event," says Shannon Jessiman-MacArthur, Principal of Claude E. Garton Public School. "This culminating event will provide a venue for students to demonstrate what they have learned and to showcase and sell the products that they have created."
This is only the beginning of these students showing off their new business skills! Later in the year, the ICE Academy students be competing in an Amazing Entrepreneurial Race based on the popular show the Amazing Race and they will also showcasing their products to school dragons at the Claude E. Garton Dragon's Den event.