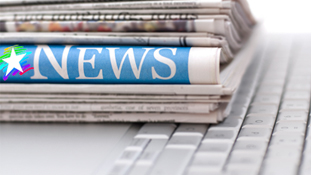 Lakehead Public Schools Celebrating Grade 8 Success
May 17, 2017
Lakehead Public Schools is pleased to announce that 19 students have been chosen to receive the 2017 Grade 8 Award of Excellence. The awards will be presented on Thursday, May 18 at a banquet at the Current River Community Centre to honour the students. The Grade 8 Awards of Excellence are presented by the Lakehead Public Schools Foundation in partnership with Lakehead Elementary Teachers of Ontario, Ontario Principals' Council, and Lakehead Public Schools.
The Grade 8 Award of Excellence recognizes individuals who have achieved high standards of academic excellence as well as demonstrating leadership within the school and our community. Through their daily actions within our schools and in our community, the students truly personify the Lakehead Public Schools values of:
Integrity
Respect
Acceptance
Responsibility
Empathy
2017 Grade 8 Award of Excellence
Current River Community Centre
Thursday, May 18
7:30 p.m.*
* Recipients will be available for photos from 6:15 p.m. until the start of the awards ceremony at 7:30 p.m.
The 2017 Grade 8 Award of Excellence Recipients:
Anna Stewart
Agnew H. Johnston Public School
Aidan Raygorodetsky
Algonquin Avenue Public School
Jerome Wilson
Armstrong Public School
Rachael Brown
Claude E. Garton Public School
Madison Gliddy
Crestview Public School
Bailey Jackson
Edgewater Park Public School
Steven Fraser
Five Mile Public School
Olyvia Niivila
Gorham & Ware Public School
Guinevere Miecznikowski
Ecole Gron Morgan Public School
Shawn Kozak
Kakabeka Falls District Public School
Christina Dean
Kingsway Park Public School
Christine Hari
McKellar Park Central Public School
Aly DaSilva
Nor'wester View Public School
Amalia Huston
Sir Winston Churchill CVI
Anne De Vries
Valley Central Public School
Keira Essex
Vance Chapman Public School
Emma Johnston
Westmount Public School
Kendra Tienhaara
Whitefish Valley Public School
Brooklyn Feletto
Woodcrest Public School