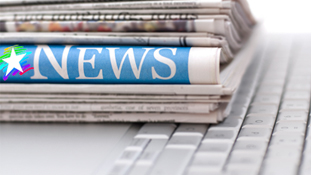 Leading a Good Life
Aug 23, 2017
Thirty-five Grade 7 to 9 students have been attending Mino Bimaadiziwin – "Leading a Good Life", Aboriginal Youth Leadership Program being held for the third year by Lakehead Public Schools at Lakehead University.  The program continues to focus on life skills, leadership, healthy relationships, positive self-esteem, self-awareness and the connections to education.
"Using cultural knowledge and teachings this program strengthens student's leadership skills and encourages them to become role models," Anika Guthrie, Indigenous Education Resource Teacher.  "The program provides various opportunities to develop those skills as the students work with camp staff and participate in numerous cultural teachings and leadership activities."
Mino Bimaadiziwin is based on the award-winning program Walking the Path and modelled after the O.P.P. Youth Camp, Niigan Mosewak (Moving Forward). The students have been staying in residence at Lakehead University and also participated in an overnight trip to the Kingfisher Lake Outdoor Education Centre.
The students began arriving at Lakehead University Residence on Sunday, August 20. The camp is hosted by Lakehead Public Schools in partnership with local Elders and Knowledge Keepers, Ministry of Education, Thunder Bay Indigenous Friendship Centre, Thunder Bay Police and Lakehead University.
"Mino Bimaadiziwin also provides an opportunity for the students to foster positive relationships and build strong connections with build strong connections between Aboriginal youth and educational partners, police, community agencies and support networks," says Guthrie.