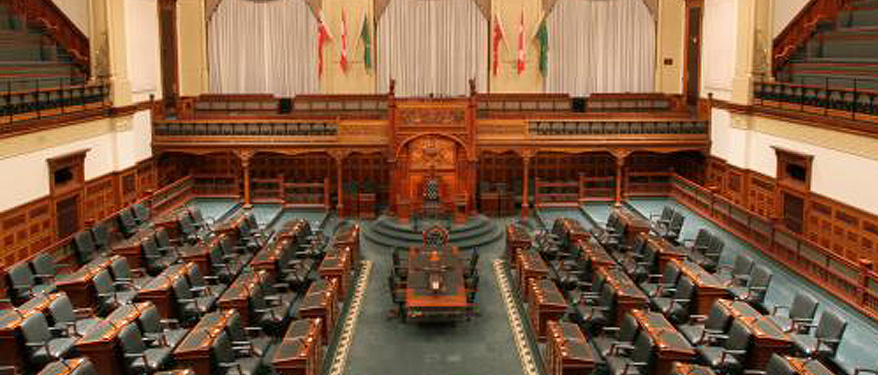 Model Student off to Model Parliament
Feb 15, 2017
Hammarskjold High School Grade 10 Honours student Jaimi Plater has been managing her studies and prepping for the rigors of the upcoming Legislative Assembly of Ontario Model Parliament being held for students. Jaimi was chosen as the representative for Thunder Bay Superior North that will be held on February 22 and 23 in the Ontario Legislature at Queen's Park.
"This is a very well deserved honour for Jaimi," says Alexandra Kraft-Willson, Hammarskjold High School Teacher. "This is a once in a lifetime opportunity to meet various provincial legislative members, attend workshops and seminars on Ontario's legislature, watch a legislative session, and to participate in a mock-debate in the legislature."
The Legislative Assembly of Ontario Model Parliament is an educational program designed for civic-minded high school students in grades 10 to 12, who are interested in current events and provincial issues. One Hundred and Seven students, representing each of the province's ridings, attend the three day session in Toronto. The Legislative Assembly of Ontario Model Parliament Program provides an opportunity for participating students to gain a stronger knowledge of the province's parliamentary practices and traditions.
Following an invitation from the Ministry of Education, Jaimi also recently participated in the International Congress for School Effectiveness and Improvement (ICSEI) in Ottawa in January. The conference provided a forum and workshops for educational leaders from more than 50 countries.