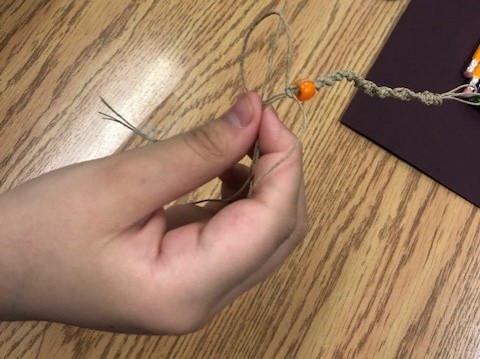 Students Make Acknowledgement Bags
Aug 20, 2021
This week, during the Summer Learning program, the Civics class at Hammarskjold High School weaved together the curriculum with cultural activities to delve into the knowledge and practice of Indigenous arts and culture. Thanks to the Thunder Bay Indigenous Friendship Center, students were generously provided with a memorable experience, and a little something to cherish, too!
Students learned about and made traditional drums, bracelets, and acknowledgement bags. Acknowledgement bags are an original concept designed to educate and acknowledge Indigenous history, culture, art, and perspective on this land. The acknowledgement bags that the students made represented the knowledge that they absorbed from the teaching session. The students were taught that the colours and materials they chose to use would be symbolic, and that there would also be meaning to the fashion in which they assembled their creation. They loved it!
We are fortunate to have access to such brilliant and experienced friends and partners at the Indigenous Friendship Centre from which students and staff consistently learn and live the priceless elements of Indigenous arts, history, and culture.