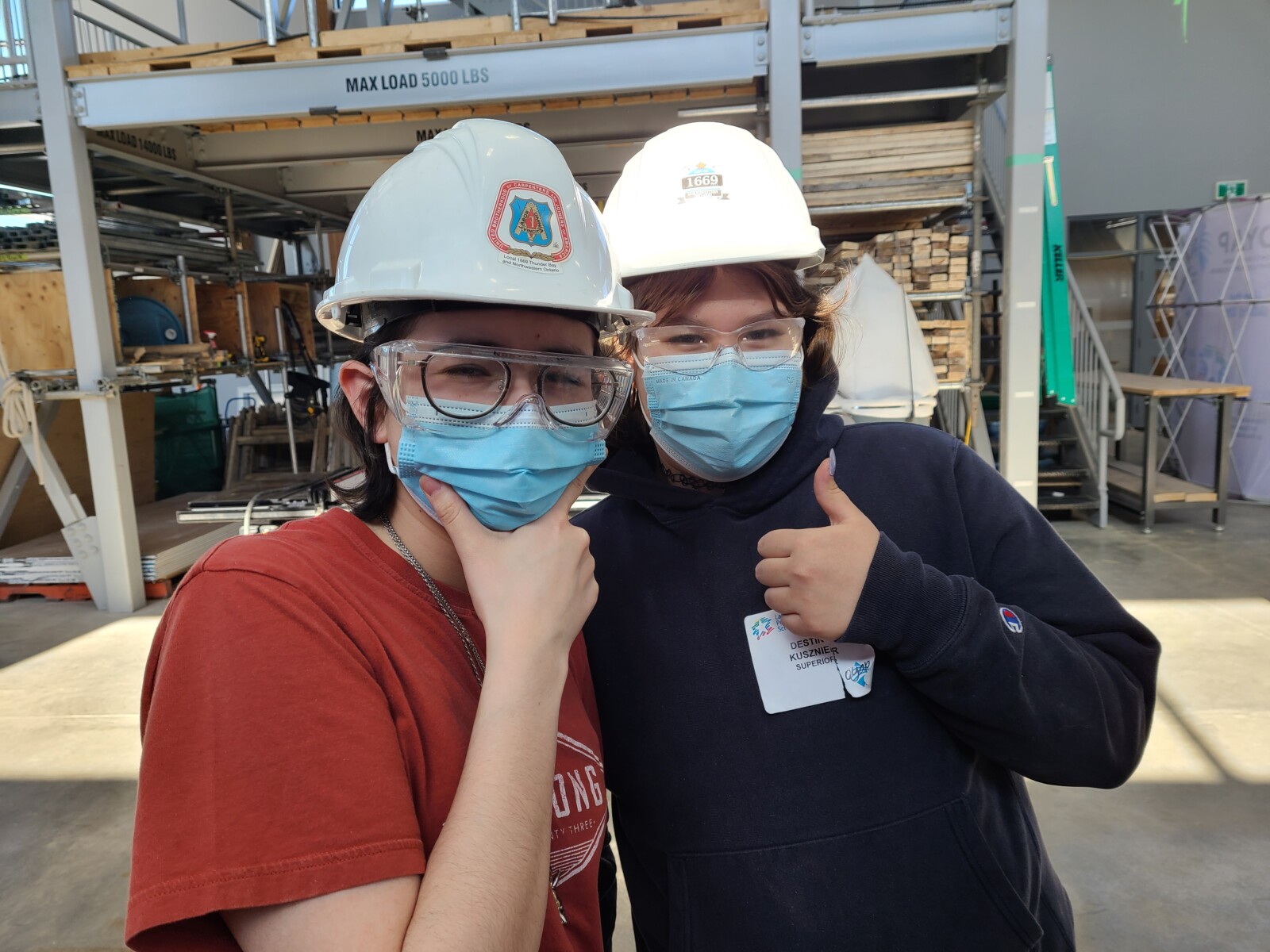 Superior CVI students produce fine work at carpentry union's workshop
Mar 1, 2022
Today, Grade 10 First Nation, Metis, and Inuit students with Superior CVI were provided with the opportunity to learn at first hand from a community partner and professional carpentry union.
Spending the school day at Carpenters Local 1669 training center, the students were exposed to the skilled trade of carpentry while building themselves a toolbox to keep. The students' individual carpentry project was supplemented by a collaborative group task of constructing doghouses together to be later donated to a Northern Ontario community.
Every day, Lakehead Public Schools incorporates the professional knowledge and skills of community partners into its classrooms. "Thanks to our valued partnership with Carpenters Local 1669, our students can see what it is like to be immersed in the skilled trade of carpentry and try it out to see if it is the right trade for them," said Roger Drcar, student success resource teacher.
Lakehead Public Schools and Carpenters Local 1669 have been partnering every semester for several years to offer Superior CVI, Hammarskjold High School, and Westgate CVI students the opportunity to be exposed to skilled trades. Carpenters Local 1669 represents various trade workers from White River to the Ontario-Manitoba border and into northern remote areas of Ontario. They are highly skilled members that prioritize safety and encourage high quality work. "The main purpose of the youth carpentry workshops is to provide the students with hands-on professional carpentry training. This type of opportunity helps students feel more confident in their skills and can help open doors for students interested in pursuing this particular trade," said Bruce Kruger, training coordinator, Carpenters Local 1669.
The activity was made possible through Ontario Youth Apprenticeship Program (OYAP) funding.