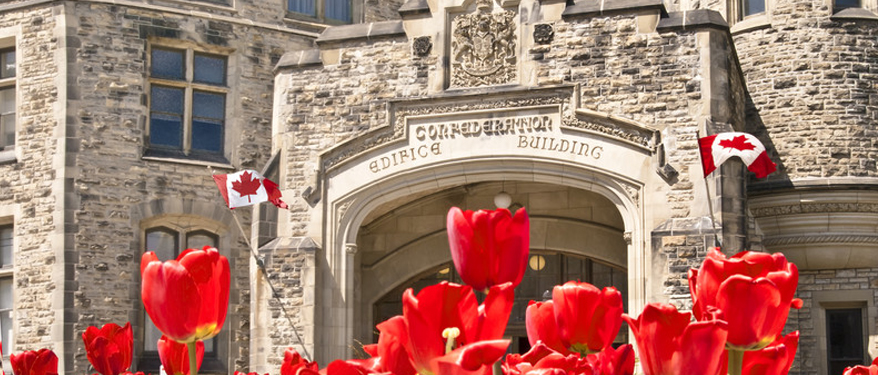 Superior is Ahead by a Century
Oct 14, 2016
Whether its pictures of your parent's Prime Ministers or Tom Thompson or even the Christie Pits Riots of 1933, the lyrics of the Tragically Hip song catalogue are rife with references to the famous and sometimes infamous moments in Canadian history. Grade 10 History students at Superior Collegiate and Vocational Institute haven't just been waiting to see "what tomorrow will bring", they have been learning and making the connections between Tragically Hip lyrics and Canadian history.
Passionate Tragically Hip fan and Superior Collegiate and Vocational Institute History Teacher Vicky Walker has turned her love of the iconic band into an innovative teaching tool. Walker has been using the lyrics and history references as a base to teach her students about the rich and proud history of our country.
"As a teacher, I am always striving to help students make the connections between the subject matter and to what they may be able to relate to," says Walker. "As a fan of the Tragically Hip and as a Teacher of Canadian history, the lyrics are a literal treasure trove of Canadian historical references that can be utilized for real time learning."
Walker's class was given the assignment of investigating the lyrics and how the band has contributed to Canadian heritage and citizenship. The project is a culminating activity for the Grade 10 students. The Gordon Downie project "The Secret Path" will be utilized at a later time during a study of the Residential School experience.
Throughout this very Hip learning experience, the Superior History students have been busy creating videos, paintings, essays, mosaics and slideshows that have a focus on the connection between the lyrics and Canadian history. One student even created an interactive website that allows visitors to listen to Tragically Hip music and learn about Canadian historical moments.
Teacher Vicky Walker and her Grade 10 History class at Superior Collegiate and Vocational Institute History class will be featured on the Teach Ontario website and TVO over the coming weeks.