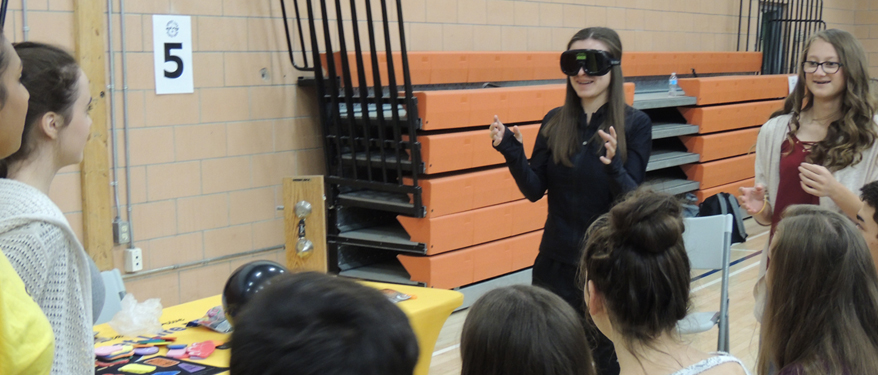 Sweet Life Road Show Visits Westgate
Sep 22, 2016
Thunder Bay, ON | September 23, 2016: Grade 11 students at Westgate Collegiate and Vocational Institute in Thunder Bay, ON are about to begin doing the most dangerous thing most of us do every day; they are learning to drive. On Friday September 23, the Sweet Life Road Show will help them discover how to avoid the mistakes that make driving the #1 cause of death and injury to Ontario teens.
"Crashes are the leading cause of teen deaths and injuries, but are almost 100% preventable," says Anne Marie Hayes, President of Teens Learn to Drive and founder of the Sweet Life Road Show. "With good driver training, structured practise and some solid preventative strategies, the mistakes that contribute to most crashes can be avoided."
The Sweet Life Road Show is a hands-on learning experience that uses computer games, peer theatre, and fun activities to help youth understand how to deal with tricky situations including:
Why multitasking while driving is a myth, and how to deal with cell phones while driving
What to say when a friend is driving recklessly
100% of students say every student should receive this program. "I would tell other people that this is a fun and great event! It shows you the dangers on the streets and how you should protect yourself," says a 16-year-old G1 driver.
CAA is the presenting sponsor for the event. Other partners include Kriska Transportation and Red Lakes Gold Mines.
About Teens Learn to Drive Inc.
Teens Learn to Drive Inc. is a non-profit organization whose mission is to reduce crash-related injuries and fatalities through education. Anne Marie Hayes is the founder and President of Teens Learn to Drive, and started the Sweet Life Road Show in 2013.
About CAA South Central Ontario
As a leader and advocate for road safety and mobility, CAA South Central Ontario
is a not-for-profit auto club that represents the interests of 2 million members. For over a century, CAA has collaborated with communities, police services and governments to help keep drivers and their families safe while travelling on our roads.
For more information, please contact:
Anne Marie Hayes, President and Founder of Teens Learn to Drive
media@teenslearntodrive.com