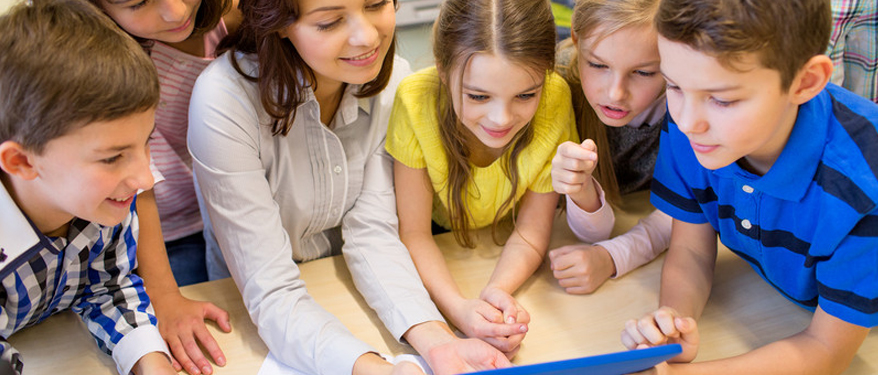 Technology Success Stories
Jun 1, 2016
Everyday, cutting edge technology is used at Lakehead Public Schools to enhance the instructional program and to engage students in 21st Century Learning!
Our amazing staff is using technology to support student learning and provide the opportunities for students to engage in their learning and show what they can do!
We are so proud of our students and staff! Check out these amazing examples of what happens every day at Lakehead Public Schools:
---
Westgate Collegiate and Vocational Institute
June 2, 2016
Watch the Grade 9 Science class at Westgate Collegiate and Vocational Institute use technology to promote student inquiry and achievement.
The students in the video are using Explain Everything which is "an easy-to-use design, screencasting, and interactive whiteboard tool that lets you annotate, animate, narrate, import, and export almost anything to and from almost anywhere. Create slides, draw in any color, add shapes, add text, and use a laser pointer."
The students use Explain Everything during labs as evidence and to explain student thinking as well as to complete online assessments and feedback through classroom websites, It also provides student feedback and encourages student motivation. https://youtu.be/Ui1KEh0ar6w
---
Armstrong Public School
June 1, 2016
The Grade 6/7 class at Armstrong Public school have created a video with the technology available in their school to provide a glimpse into the modern and exciting learning opportunities available to students in Armstrong. Included in the video is some incredible footage taken from a drone! The school is working on ways to use the flying drone in math lessons involving patterning, geometry and special sense, and data management as well as exploring the world around them. The video submission can be found on the Armstrong Public School Facebook page – https://www.facebook.com/armstrongpublicschool
---
Ogden Community Public School
June 1, 2016
The Grade 4/5 class at Ogden Community Public School is using a number platforms such as Kahoot! and SeeSaw for learning and engagement! Join us for a visit to Mr. Dunlop's class to see the students in action – https://youtu.be/h-66KDYjZ4w
---
Keep visiting this page for daily examples of the successful use of technology in our schools!