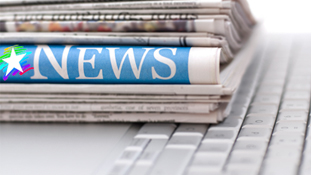 This Club is Picking Up Steam
Feb 19, 2015
The Woodcrest Public School STEAM Club (Science, Technology, Engineering, Art and Math) is picking up steam! Since mid-January, the Club has experienced a steady membership of Grade 1, 2 and 3 students who are eager to work together to learn more about building, inventing, problem solving and collaboration.
"STEAM is really a philosophy and a way of learning that integrates knowledge across disciplines, encouraging students to think in a more connected and holistic way," says Michelle Furlotte, Woodcrest Public School Grade 2 Teacher. "It fosters creative thinking and problem solving. STEAM allows the students to be at the center of the experience, making connections across disciplines and also across contextual settings."
During the Friday STEAM Club meetings, the participating student members are presented with a challenge. One recent challenge presented to the Club members was a tower building competition. The students were challenged to collaborate with their peers to see who could create the tallest tower with the materials provided. This was an open ended activity which allowed the students to plan, collaborate and problem solve in a safe environment.