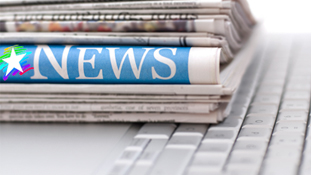 Wellness on the Edge!
May 4, 2017
Wellness and entrepreneurship will be front and centre at the Edgewater Park Public School Wellness Fair on Thursday, May 4. The event is in co-ordination with the Grade 6 to 8 participation in the Learning Partnership's Entrepreneurial Adventure Program. The program introduces students to the steps needed to set up a small business.
"Students have designed activities and services which they have then created, marketed, and will be selling to raise funds for a local charity," says Vicki Shannon, Principal of Edgewater Park Public School. "The business ventures they are pursuing were planned to incorporate our school's focus on mental well-being, as well as physical health and fitness."
Throughout the day on May 4, the business products and services will be offered for purchase in order to raise funds for the Thunder Bay District Humane Society. For a nominal fee, each student in the school will be given an opportunity to attend a relaxing yoga session, designed and led by students in Grade 6. In addition, Grade 7 and 8 students will be selling Wellness Kits that they have created. The kits will include sensory slime, green tea, bubble wrap, stress balls, tea light candles and an origami paper crane. The kits will come at a cost of $5.00, and individual items will be sold for $1/piece. There will also be healthy snacks and henna tattoos available for purchase.
The Learning Partnership's Entrepreneurial Adventure Program teaches the students business skills such as marketing, business planning, team building and the importance of social responsibility. The program pairs the students with local business mentors to create and develop a business venture from concept to launch and actual sales with proceeds going to a local charity.