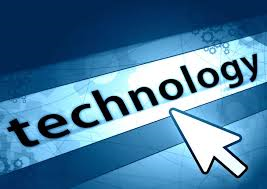 Bridging the Tech Gap at CD Howe
Dec 12, 2019
The keyboards will be clicking and clacking at CD Howe Public School as seven female students participate in Hackergal's 5th Annual Hackathon on Wednesday, December 11 at 12 noon. The students will be participating in the virtual Hackathon for Computer Science Education Week to bridge the gender gap in technology. The Hackathon is a nation-wide event that builds a community of female coders in Canadian schools and is hosted by Hackergal.
"Teacher Dan McCreery is leading the group of 7 girls who have been meeting for the past few months to prepare for Wednesday's challenge," says Elaine Oades, Principal of CD Howe Public School. "At noon they will connect online with fellow students from across the country to demonstrate the coding skills that they have been learning."
On December 11th, at 12 pm Eastern Time, over 4,500 girls will connect virtually with their peers across Canada. From the East Coast to the West, major cities to remote communities, girls grades 6-9 will log in from their classrooms to use the coding skills they've learned over the past several months.
Hackergal is a charitable organization inspiring girls to explore opportunities in computer science. Collaborating with teachers across the country, Hackergal offers a supportive learning experience for both students and educators, providing the tools they need to learn how to code in preparation for Hackergal's biannual hackathon, a cumulative event where girls apply their digital skills and collaboratively code around a social impact theme.