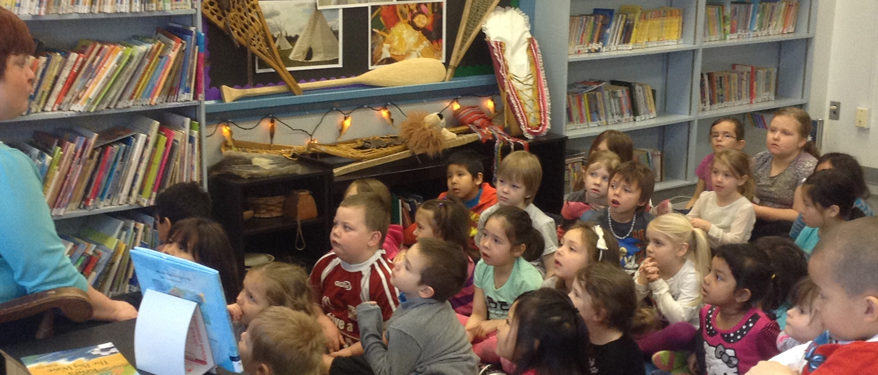 Celebrating Family Literacy Day
Jan 26, 2015
Tuesday, January 27 is Family Literacy Day in Canada. Family Literacy Day was created to raise awareness of the importance of reading and engaging in other literacy-related activities as a family. To celebrate this very important day, a variety of family focused literacy events will be occurring throughout the entire Lakehead Public Schools system.
Some of the events occurring to celebrate Family Literacy Day include:
Kingsway Park Public School & Hyde Park Public School
Kingsway Park and Hyde Park Public Schools will be sharing a number of local authors and speakers who will be providing readings to all classes throughout the day on Family Literacy Day.
The readers include:
Marianne Jones, retired teacher and published author
Heather McLeod, singer, song writer, story teller and published author
Bonnie Ferrante, local published author
Felicia Waboose, Elder and Fort Hope Band member and resident of Thunder Bay
Reading times at Hyde Park Public School are 9:30 to 10:00, 10:00 to 10:30 and 11:15 to 11:45
Reading times at Kingsway Park Public School are 1:30 to 2:00, 2:00 to 2:30 and 2:30 to 3:00
Nor'wester View Public School
1:50 p.m.
The Grade 6 students at Nor'wester View Public School have created a fun activity that has combined mathematics and literacy! This student run activity will illustrate how literacy is a component of math and how math can be fun. Students will be engaged through the addition of a physical education component.
Westmount Public School
12:45 p.m. -1:30 p.m.
Families are invited to a special literacy indoor picnic to celebrate Family Literacy Day. Families will have an opportunity to eat lunch and read together.
Claude E. Garton Public School
A number of activities will be occurring throughout the week to celebrate Family Literacy at Claude E. Garton Public School.
Grade 1 to 8 – 1:10 p.m. to 2:50 p.m.
Kindergarten – 12:15 p.m. to 1:10 p.m.
Book Swap


A book swap will occur throughout the week. Students can bring in used books, French and English, on Monday and Tuesday to swap for new books on Wednesday, Thursday and Friday.

Literacy and Numeracy in my Life


Students will be asked to complete a special take home sheet with their families detailing the impact of reading and math on their lives. Special prizes will be awarded on Friday, January 30.

Literacy and Numeracy at Play on Friday


Parents and guardians have been invited to a special Family Literacy event on Friday, January 30. Students will be given the opportunity to play a number of literacy and numeracy themed games and read with fellow students and family.