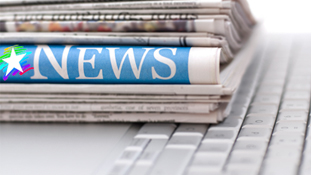 École Gron Morgan welcomes back students
Oct 5, 2020
École Gron Morgan welcomes back students and staff who were self-isolating after notification of a student with a confirmed case of COVID-19.
The Thunder Bay District Health Unit has informed us that at this point, no additional cases of COVID-19 have been identified and they have no evidence that the virus has spread in the school setting. While this is reassuring at this time, ongoing vigilance will be maintained until the full risk period has passed.
The TBDHU has advised individuals who were excluded from in-person attendance at the school and the school itself that it is safe for these individuals to return.
École Gron Morgan and Lakehead Public Schools would like to extend our deepest gratitude to both our families and the Thunder Bay District Health Unit for their support over the past couple of weeks. The safety and well-being of our students and staff has always been, and continues to be, our top priority.
COVID-19 Screening Tool for Children in School and Child Care: http://bit.ly/LPS-Screening