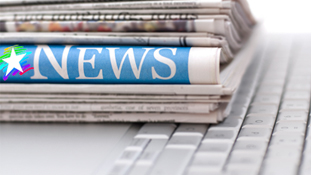 Grub Tubs make a Difference
Dec 8, 2014
Fueled by the premise that students learn better when they have a full stomach, St. Thomas Anglican Church is pleased with the success of their Grub Tub program. The program has been running for a year and provides nut-free healthy snack foods to children who do not have a lunch or may have forgotten their lunches. The program is provided at no cost to a number of schools and is intended to compliment current school programs, not replace them. Six local elementary schools participate in the Grub Tub program.
"My own child started school last year and it made me think about other children not having food to sustain them throughout the day," says Christa Novasat, Grub Tub Coordinator and St. Thomas Anglican Church Parishioner. "Immediately I thought that this is an easy problem to fix – give them food! With the help of St. Thomas Anglican Church, Grub Tubs were created!"
With funding from the Church and some assistance from a local grocery store, the Grub Tub program began in January 2014. The tubs are delivered to the six local schools and refilled when needed. The food is distributed to the students at the discretion of a teacher or other school staff. Students are also made aware that they are able to access the food if they need to.
The Grub Tubs filled with nutritional and nut-free staples which may include:
Fruit cups
Apple Sauce
Nutri-Grain Bars
Mini-Ritz Cheeze
Quaker Chewy Granola Bars
Quaker Chewy Yogurt Granola Bars
Special K Fruit Crisps
Rice Crispies
Fruit to Go bars
While each of the schools has expressed their thanks for the program and an inventory of the food is easy to track, the true impact of the St. Thomas Anglican Church Grub Tub Program can be very difficult to measure.
"It needs to be noted that we may never really know how this program impacts of the students," says Novasat. "But we do know that there will be students who are no longer hungry in the afternoon and other students who are no longer embarrassed to have not brought anything for a snack."