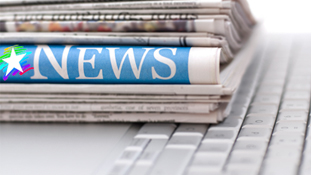 McKellar Family Gathering
Dec 8, 2014
Student-learning and well-being were the focus for a McKellar Park Central Public School Family Gathering on Tuesday, December 9. During the gathering, McKellar families, school staff and community partners enjoyed a meal of chili prepared by the Sir Winston Churchill Collegiate and Vocational Institute Foods class made with locally sourced ingredients. McKellar students also made bannock as part of their learning about ratios in math.
"The Family Gathering helps to address one of our school improvement priorities which is increasing parent and community engagement," says Eric Fredrickson, Principal of McKellar Park Central Public School.
In addition to the dinner, students demonstrated games and activities used in literacy and math classrooms. A number of community partners attended to provide resources and information for families. Community partners include Shikoday/Biwasae'aa, Indian Friendship Centre, Children's Centre Thunder Bay, and the Thunder Bay District Health Unit.