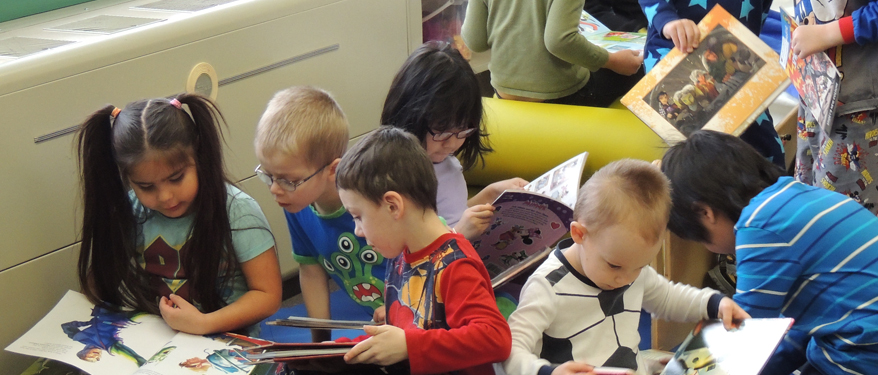 The Gift of Reading
Dec 18, 2014
With the support of their school council, all McKellar Park Central Public School students received new books to take home for the holidays. The books were received from First Book Canada, a non-profit organization that works with community programs, literacy efforts and schools to provide new books and reading materials at low or no cost. Almost 2,000 books have arrived at the school for the students who will choose books for themselves and also pick books to give as gifts.
"The gift of reading is truly the gift that keeps on giving," says Eric Fredrickson, Principal of McKellar Park Central Public School. "Through this partnership with First Book Canada and with the support of our School Council, we were able to buy a significant amount of books at a fraction of the cost. This investment in literacy also supports our focus on community and family engagement. When children read at home regularly, their success as learners increases significantly."
The truckload of books arrived on Wednesday, December 17 and student volunteers, parents, and school staff have been as busy as elves sorting the books in time for the "big give". Students from all grades at McKellar Park Central Public School received the books on the last day of school before the holidays.