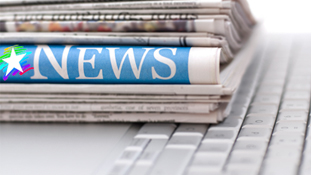 Superior Students Make Pledge Against Violence
Dec 4, 2014
Students and staff of Superior Collegiate and Vocational Institute have been promoting healthy relationships and educating peers about violence against women and girls through a number of venues, including video announcements and posters, during the week leading up to the 25th anniversary of the Montreal Massacre on Saturday, December 6.
On Friday, December 5, Mayor Keith Hobbs and Jack Playford, Chair of the Lakehead District School Board will be signing anti-violence pledges along with Superior Collegiate and Vocational Institute students and staff.
In addition to the pledge signing, a number of community organizations and groups will be set up in the cafetorium to share resources with students and staff.
The agencies include:
The Crime Prevention Council
Hate Crimes Awareness Campaign
Faye Peterson Transition House
Centr'Elles
Full Moon Walk Leaders
Gender Issues Centre