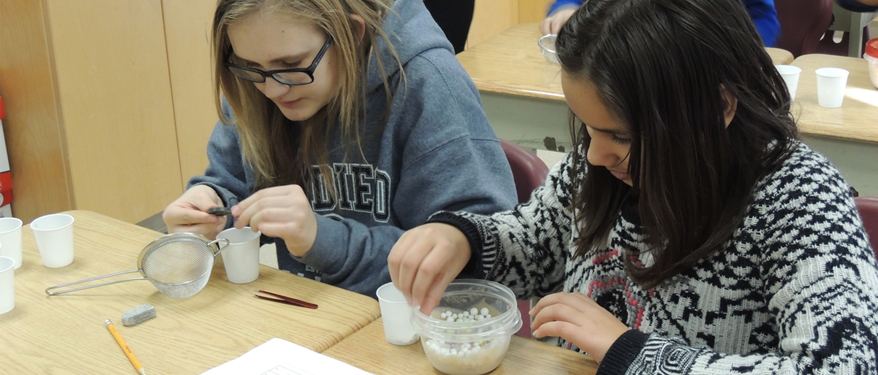 Using Math to Mine a Fortune
Jan 12, 2015
Through the Science North Program Financial Mining, Grade 7 and 8 students at Churchill Elementary students put math to practical use as they participated in an exercise acting as mining executives. The program provided a practical example of how math is used in industry.
"The students were involved in the financial side of the mining industry," says Marc Lavoie, Churchill Elementary Grade 8 Teacher. "Financial literacy programs like Financial Mining provide a very practical and fun way for students to investigate how math is a significant component of an industry like mining."
As mining executives, the Churchill Elementary students had to mill and refine products that had been mined for them. They then weighed the goods, and based on the commodity prices for the product the mine has produced they calculated and reported on their profit.