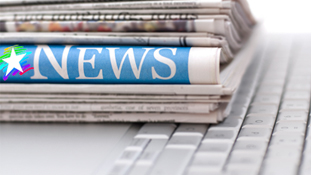 A Kingsway Masterpiece!
Mar 28, 2018
It's a masterpiece! The Artist in Residency Program at Kingsway Park Public School Fine Arts Academy is in full swing! In February, students had the opportunity to work with local artist Steve Gerow. The students will be painting with local artist Deena Kruger on Thursday, March 29.
"We are extremely pleased to welcome Deena to the Kingsway Park Public School Fine Arts Academy," says Darren Lentz, Principal of Kingsway Park Public School. "The Art scene in Thunder Bay and the surrounding area is rich, vibrant and creative. We are fortunate as a community to have so many talented artists to draw from to share their experiences with our students."
Kingsway Fine Arts students and Deena will be exploring acrylic on canvas using pallet knives as well as sponge work and brush techniques. In April, the students will be visiting Lakehead University Arts department to learn print making and ceramics. Later in the month, the students will be carving paddles as part of the Artist in Residency Program.