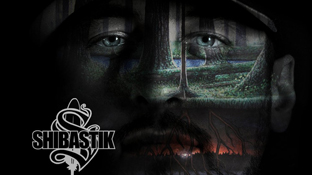 Aboriginal Hip Hop Artist to Visit Five Mile
Mar 8, 2017
Five Mile Public School students in Grades 4 to 8 will have a very talented visitor and role model visit their music classes on Thursday, March 9. Shibastik, Cree for "underground flow," is an accomplished painter, lyricist, and hip hop artist. He's a member of the Moose Cree First Nation from Moosonee. He will visit the students to speak about the importance of music and the arts in his life and career.
Inspired by life as a Cree hunter on the James Bay Lowlands, Shibastik's music and art promote awareness and appreciation for both the land and First Nation culture.
"My goal is to inspire all youth to strive to live with respect and love, to be honest and to seek the truth, to work to gain wisdom and to have the courage to stand by their beliefs and morals," says Shibastik. "With humility, I remind each and every one that we are all equal in the eyes of the Creator and we have all been blessed with our own gifts. I hope to leave a positive impression that will last a life time"
At the forefront of Canada's Native hip hop movement, Shibastik began producing music independently in 1998. Then in 2002, he landed a spot on a tv series called First Music and Arts, making him one of the first Native hip hop artists to appear on national television. Since then, he has toured across Canada and the US and has developed a huge fan base.