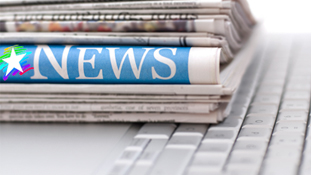 Angels for the Day
Feb 16, 2016
Students and staff at Hyde Park Public School and Kingsway Park Public School will be Angels for the day on Tuesday, February 16. On this day the schools will be celebrating a day of friendship to support awareness of Angelman's Syndrome. International Angelman's Awareness Day is observed on February 15.
Students at both schools will be wearing blue clothes and eating blue-icing Persians. A special assembly will be held at Hyde Park Public School at 10:00 a.m. Money raised from Persian sales goes to the Canadian Association for Angelman Awareness.
Angelman Syndrome (AS) is a neuro-genetic disorder that occurs in one in 15,000 live births. AS is often misdiagnosed as cerebral palsy or autism. Characteristics of the disorder include developmental delay, lack of speech, seizures, and walking and balance disorders. Individuals with Angelman syndrome will require life-long care. February 15 has been designated as International Angelman Awareness Day, a day to advance awareness and understanding of AS and those affected by AS.