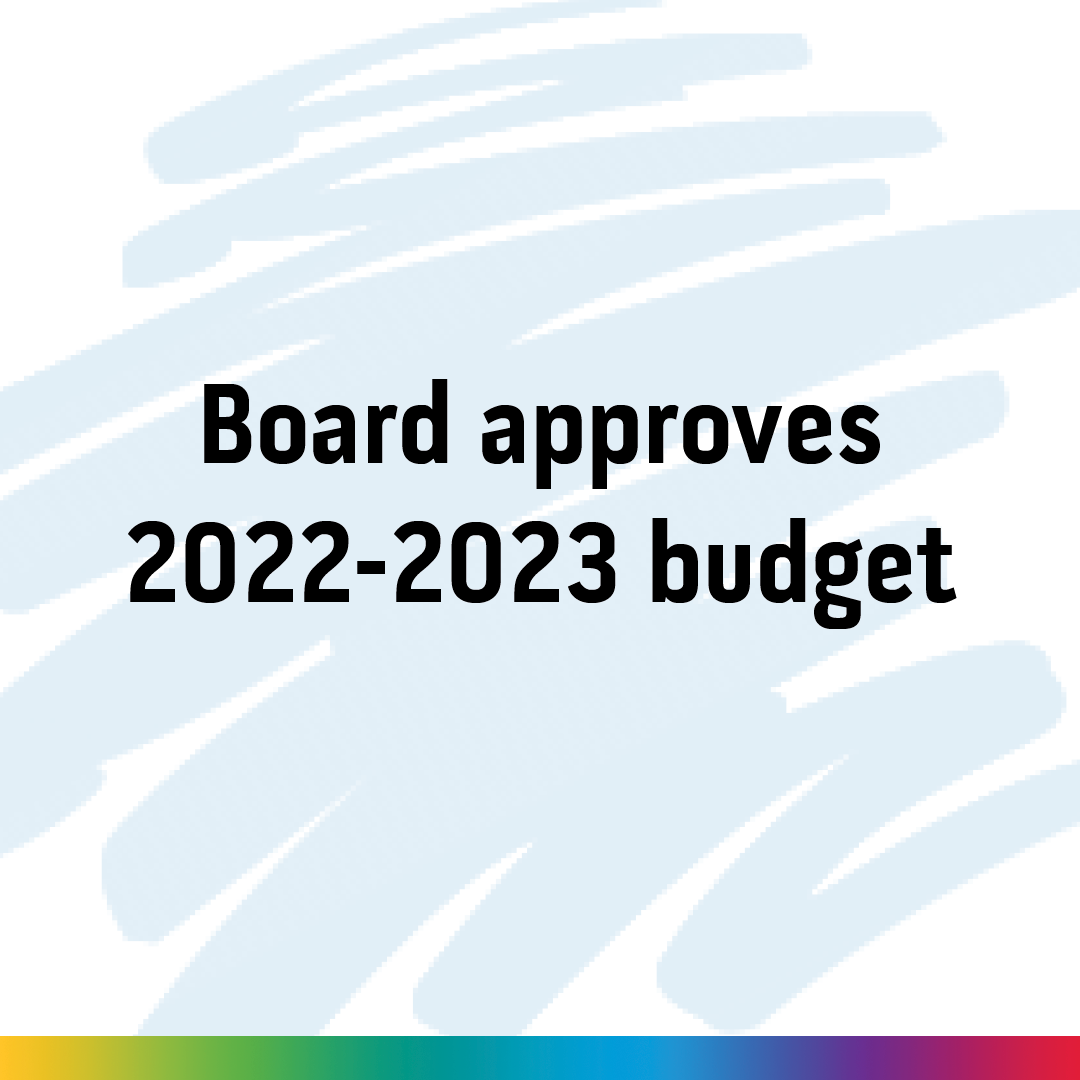 Board Approves 2022-2023 Budget
Jun 29, 2022
At the June 28, 2022 Regular Board Meeting, the Lakehead District School Board approved its 2022-2023 Operating and Capital Budget. The $154,722,325 budget supports the Lakehead Public Schools commitment to the success of every student.
Chair of Lakehead District School Board Ellen Chambers said student success is front of mind when developing the annual budget.
"As Lakehead District School Board concludes another successful school year, the Board is pleased to approve next year's budget and financially support the programs that will empower every student to achieve high levels of personal and academic excellence. The 2022-2023 school year budget was developed to advance the goals of the new 2021-2024 Strategic Plan, including placing a special focus on the members of the school community such as providing leadership opportunities for students and professional development opportunities for staff," said Chambers.
The 2022-2023 Operating and Capital Budget was developed in an inclusive manner with stakeholder input. Input was received from several stakeholders in the form of presentations and written submissions. On April 5, 2022, community stakeholder groups provided presentations to the Budget Committee.
Chair of the Budget Committee George Saarinen said stakeholder input is essential to the development of the annual budget.
"The Budget Committee strives to develop a comprehensive budget every year to provide interesting learning opportunities for students. Schools are enhanced every year with new furnishings, resources, and technology, and continue to offer a safe and healthy learning and working environment. I thank our stakeholder groups for their hard work and valuable feedback in creating a balanced budget," said Saarinen.
Stakeholder groups participating in the budget consultations included:
Special Education Advisory Committee;
Parent Involvement Committee;
Aboriginal Education Advisory Committee;
School/Parent Councils;
Ontario Secondary School Teachers' Federation – Student Support Professionals' (OSSTF-SSPs);
Lakehead Ontario Principals' Council;
Canadian Office & Professional Employees-Local 454; and
Lakehead Elementary Teachers' of Ontario.
The next step in the budget process is the formal submission to the Ministry of Education.