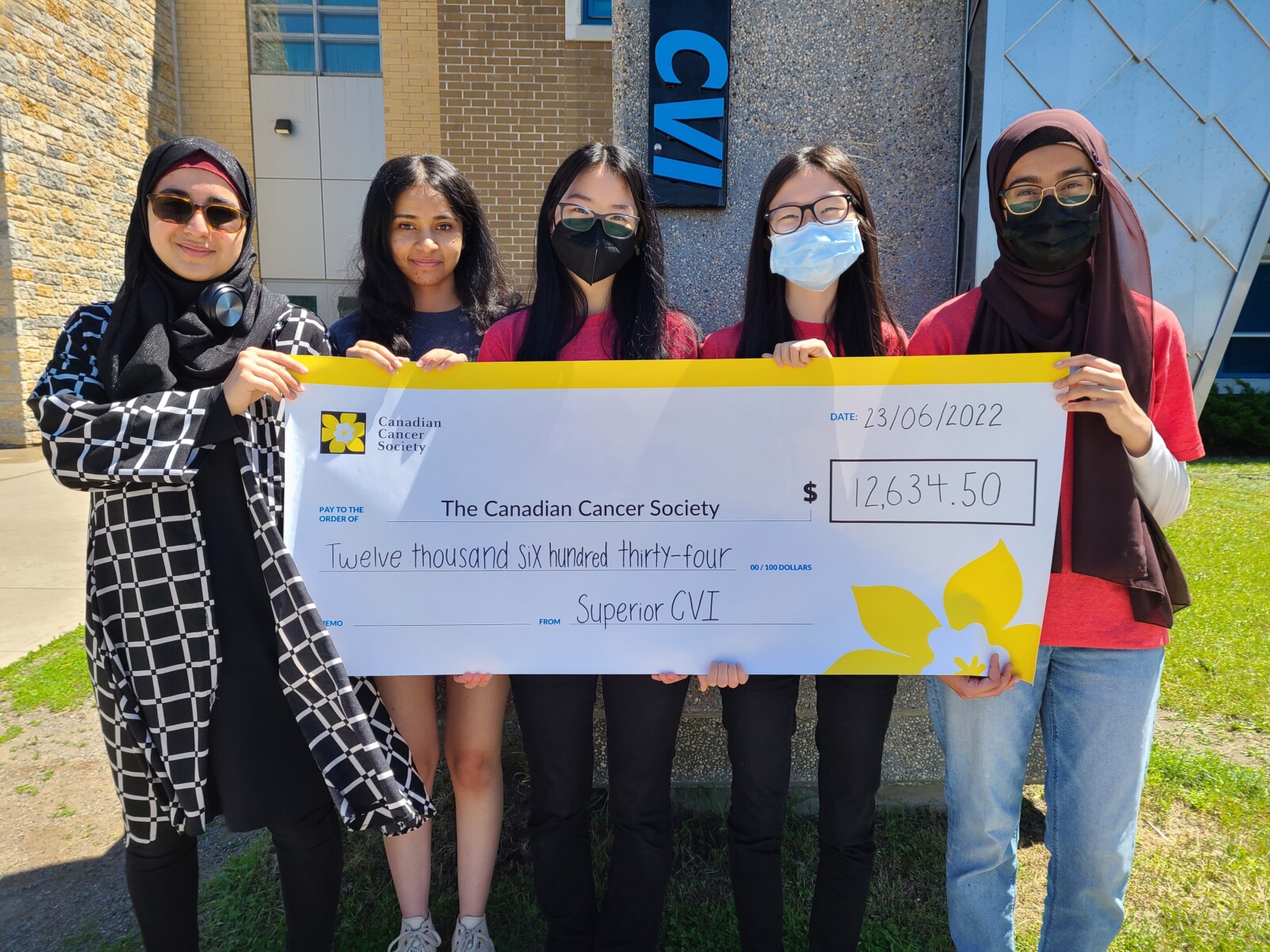 Superior CVI Raises Funds for Canadian Cancer Society
Jun 29, 2022
Superior CVI is pleased to announce they have raised over $12,000 for the Canadian Cancer Society through the school's Relay for Life fundraising event that took place on June 3rd.
The Superior CVI school community is an annual supporter of the Relay for Life fundraising initiatives, and this year established a fundraising goal of $5,000. The students arranged many fundraising activities with the most popular being the student-versus-teacher dodgeball games. Jessica Kim, Grade 11 student and school marketing captain, said she's proud of the efforts of the school community and the enthusiasm the students brought to event.
"Relay for Life fundraises to help so no one has to go through cancer alone. Relay for Life brings the community together overall to prove that we are bigger than cancer," said Kim.
On June 3, 2022, nearly 100 Superior CVI community members participated in the Relay for Life event on the school grounds. The event was hosted by youth-led planning committee and celebrated and remembered those affected by cancer. The well-attended school event was the first Relay for Life event in Thunder Bay since the beginning of the COVID-19 pandemic.
The $12,634 raised will fund cancer research in Canada, support healthy living options for cancer patients, and assist Canadians affected by the disease. Superior CVI is thrilled to have surpassed its fundraising goal and looks forward to continuing this important tradition every year.