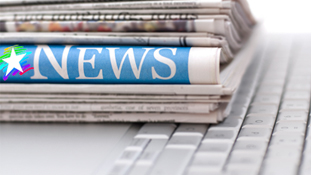 Cracking the Code! UPDATED
Dec 1, 2017
The week of December 4 to 10 is Computer Science Education Week. During this week, the "Hour of Code" will be observed in numerous schools throughout the week. The Hour of Code began as a one-hour introduction to computer science designed to demystify "code" and to show that everyone can learn the basics in the field of computer science. It has now become a worldwide effort to celebrate computer science and computational thinking.
"The Hour of Code is an incredible way to to spark interest and broaden participation in computer science," says Gino Russo, I.T. an Digital Learning Resource Teacher, Lakehead Public Schools. "Technical skills such as coding can lead to many viable and exciting career opportunities in the future for students. We are very excited that many of our schools will be providing hands-on learning opportunities for our students to participate in the Hour of Code."
The local media are invited to the following Hour of Code activities:
Monday, December 4
Crestview Public School
10:50 a.m. and 11:30.
Due to the weather related rural school closures, the Hour of Code activity scheduled for Crestview Public School has been rescheduled for Wednesday, Dec 6th at the same time.

Students will be using the M.I.T. website "Scratch" to learn the basic structure of coding.
Wednesday, December 6
Claude E. Garton Public School
9:30 a.m. to 10:20 a.m.
Grade 3/4 students will be coding Lego Robots.
Thursday, December 7
Westmount Public School
2:00 p.m.
Grade 7/8 students will be creating "3D Sketchups" for an environmental design project.
Friday, December 8
Algonquin Avenue Public School
1:35 p.m.
Grade 2/3 students will be creating programs using block coding to control sphero robots through an obstacle course.