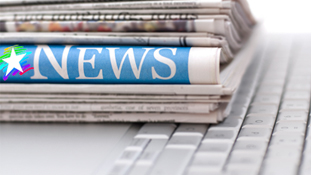 Cultivating Your Community Roots
May 17, 2016
Kakabeka Falls District Public School will be the place to be on Saturday, May 14 as the school is the site for the 5th Annual Rural Health Fair. The FREE event is open to everyone and features a number of exhibits and small group presentations
"Based on feedback received over the year, there will be a mixture of 40 exhibits and 35 small group presentations available throughout the day," says Kristin Shields Manager of Allied Health and Outreach Services at NorWest Community Health Centres "We also hope that attendees will join us in the Coyote Café for a complimentary healthy snack and beverage while listening to local entertainment."
Non –perishable food donations can be dropped off at the Rural Food Cupboard exhibit.
5th Annual Rural Health Fair Workshops:
Aging & You: Shingles 101, Falls Prevention, Summer Foot Care, Preparing for your Driver's License, Advance Care Planning, Financial Wellness, Hearing Screening, Self-Care for the Caregivers, Sexuality & Aging, Blood Pressure and iPads for Seniors.
Nourishment for Life: Back Yard Chickens, Winter Sowing, Bee Keeping, Bread Making, Bonkers for Beans, Food Label Reading, Laughter Yoga and Kakabeka Market.
Children & Youth: MasoniCHIP, Stress Management, Preparing Your Seedlings, Hug a Tree & Survive, Mental Health Services in Schools and Car Seat Clinic (1-2pm).
Other topics include Intergenerational Financial Planning, Fire Prevention, Housing and Rural Transportation Needs and Rural Cupboard Food Bank.