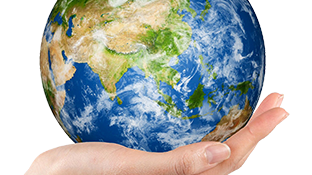 Earth Rangers Powering for Climate Change
Nov 6, 2018
Students in Grades 1 to 6 will be learning about something that will have an impact on their future – climate change. The students will be visited by members of the Earth Rangers as they learn about climate change and its impact on people, wildlife and the environment. Earth Rangers' Climate Change Class Program offers students a unique, inquiry-based environmental science lesson focusing on greenhouse gasses, earth's greenhouse effect, and how climate change affects biodiversity.
The unique and informative presentation will feature the Earth Rangers and some very special guests!
"We are very excited to be welcoming the Earth Rangers into our school to help us all understand the implications of climate change," says Anne Marie McMahon-Dupuis, Principal of Vance Chapman Public School. "I know that our students will also be very excited to meet some of the Earth Rangers animals who play an important part of the presentation."
Throughout the Assembly, students are introduced to four of the Earth Rangers Animal Ambassadors, including animals like Kateri the Peregrine Falcon, Gizmo the Eurasian Eagle Owl, and Quillow the Prehensile-tailed Porcupine.
The presentation will help students to
Learn about the earth's atmospheric greenhouse effect, and the gases that contribute to this phenomenon.
Discuss both the natural and human derived sources of greenhouse gases.
Learn about biodiversity and how changes in climate affect animal species and their habitats in Alberta
Participate in an interactive activity which will reference and summarize the concepts discussed throughout the program.
Discuss ways in which they can take action in their daily life to reduce greenhouse gas emissions at a global, local, and individual level.
Earth Rangers is the kids' conservation organization, dedicated to educating children and their families about biodiversity, inspiring them to adopt sustainable behaviours and empowering them to become directly involved in protecting animals and their habitats. Visiting over 900 schools annually across Canada, Earth Rangers travels from Whitehorse to St. John's and everywhere in between, educating and inspiring the next generation of environmental leaders!