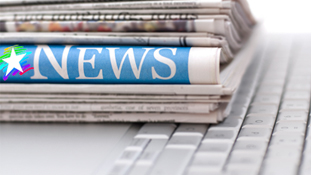 Edgewater Entrepreneurs
Apr 4, 2017
On Wednesday, April 5, Edgewater Park Public School students in Grades 6/7 and 7/8 will be learning with a local business person who will help to provide them with some business skills and the potential to create a unique fundraising venture that will benefit the Thunder Bay District Humane Society. The students have been taking part in the Entrepreneurial Adventure Program with the Learning Partnership.
"Our school is participating in this Learning Partnership pilot project that provides an opportunity for our students to work with local business partners to learn business skills that could relate to an interest in a business career in the future," says Vicki Shannon, Principal of Edgewater Park Public School. "The students are excited for the opportunity to investigate a potential career path and the opportunity to assist the Thunder Bay District Humane Society."
The Learning Partnership's Entrepreneurial Adventure Program teaches the students business skills such as marketing, business planning, team building and the importance of social responsibility. The program pairs the students with local business mentors to create and develop a business venture from concept to launch and actual sales with proceeds going to a local charity.
On April 5, Diane Petryna from Take a Hike will be visiting Edgewater Park Public School to discuss her experiences with starting her own business. Ms. Petryna will be discussing the steps she undertook to start her business, challenges that she faced and future hopes for her business. She will also answer questions on how to create a business plan, who to involve in starting a business, how to choose what to sell, how to advertise successfully to name a few topics.
Ms. Petryna has volunteered to be a community business partner in this project. She has agreed to provide information and support to the classes as they prepare to sell their product at the Edgewater Well-Being Fair on Thursday, April 27. The product will be developed following the session with Ms. Petryna. Proceeds from the sale of the product will be donated to the Thunder Bay District Humane Society.