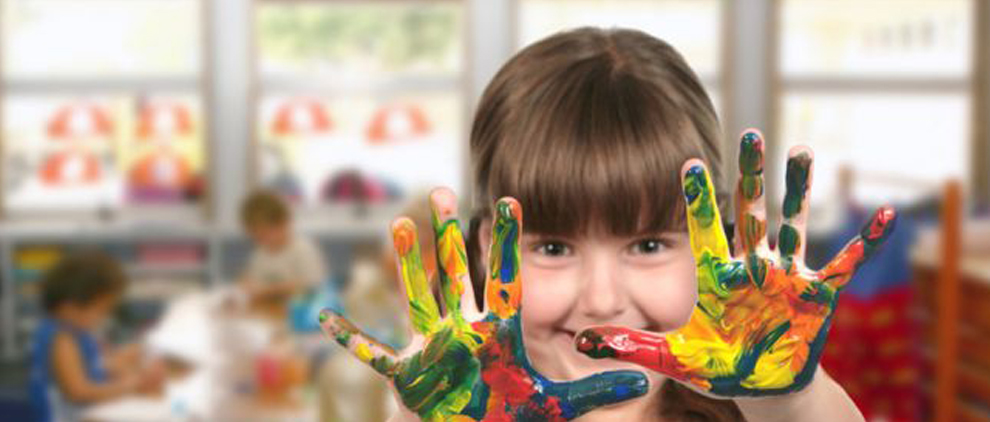 Preparing for Kindergarten
Apr 5, 2017
September may seem like it is a long time away, now it the time to begin preparing your child for the upcoming adventures in Kindergarten.
If you have not registered your child yet, there is plenty of time! Register your child online at
http://www.lakeheadschools.ca/register.
Here are ten easy steps to help make the transition to Kindergarten easier for you and your child:
Become familiar with the school
Before the first day, visit the school with your child so that the route, building, classroom and surroundings are familiar. Lakehead Public Schools also provides materials to help you with your child's transition into school, like the "Welcome to Kindergarten" family event, which most schools hold in May or June prior to the first day of school. We invite and encourage you to attend. If your child is being bussed to school, be sure to attend the First Rider Program in August at Confederation College, visit the Student Transportation Thunder Bay website for the date and time of this year's First Rider program.. This excellent program will alleviate anxieties about travelling on the bus for both children and parents.
Begin establishing your school routine early
A week before school begins, start putting your child to be at the normal time for school night. Then in the morning be sure to get your child up, dressed and fed a well-balanced diet, like a regular school morning.
Encourage positive attitude and habits
Give your child responsibilities like caring for books, toys, clothes at home. This will help your child to learn to be a positive contributing participant in the classroom.
Provide your child with opportunity to interact with other children; learn to share, wait and take turns
This will help your child make friends, because that's what school is all about!
Help your child develop good communication skills. Teach the importance of listening and speaking
Children need to understand and practice skills like looking at who is speaking, learning to wait their turn to speak and thinking about and understanding what is being said.
Encourage your child to speak and ask questions. Give your child the confidence to ask questions in all situations.
Let your child know that it's OK to tell the teacher if something is hard to understand or if they need help.
Learn at home!
Include learning in your child's everyday life by reading package labels, weighing produce while shopping, sorting laundry, counting dishes, playing board games or cards. Visit the Thunder Bay Public Library and establish a routine of reading every day.
Choose clothes that are durable, easy to clean, easy to put on and take off and fasten independently.
Encourage your child to practice putting on and taking off their jackets, snow pants, boots, mitts and hats. Also be sure to label everything.
Stay active!
Give your child every opportunity to exercise and develop healthy muscles by running, climbing, playing with a ball. Smaller hand muscles can be strengthened with Play-Dough, pencils and crayons.
Be involved- you will always be your child's number one teacher!
Keep in contact with the school about your child's program and progress. All children develop and learn at different rates. To support your child throughout their school career, it is important to be involved in school activities and to be connected to the school community.
Visit our website at https://www.lakeheadschools.ca/kindergarten-overview to watch our 10 Steps to Prepare your Child for Kindergarten video and our Welcome to Kindergarten video that shows what a typical day in one of our schools looks like.
Welcome to Kindergarten
According to the Learning Partnership, one in four children who start kindergarten are ready for their first day in the classroom.
The Welcome to Kindergarten Program helps children and their parents/guardians prepare for kindergarten through special orientation sessions held at their new school. The goal of Welcome to Kindergarten is to bring together parents, children, schools and community agencies to help parents and guardians to prepare their child for a successful first year in school.
Your school will contact you about your upcoming Welcome to Kindergarten date.
How it Works
In the year before starting school, parents/caregivers and their children are invited to attend one or more Welcome to Kindergarten Family orientations at their neighbourhood school and/or community partner agency.
Families participate in activities using books, magnetic numbers and letters, arts and craft, music and movement and games. Families meet school principals, kindergarten teachers, school resource personnel, and staff from community support agencies.
Educators provide training on why and how family planned activities using the resources in the Welcome to Kindergarten™ bag will help their children be better prepared for school and learning.
Every family receives the Welcome to Kindergarten bag full with books, activities, resources and the parent information page. Have fun and help your child get ready for school.
For more information about the Welcome to Kindergarten Program, please visit the Learning Partnership website at http://www.thelearningpartnership.ca/what-we-do/student-programs/welcome-to-kindergarten