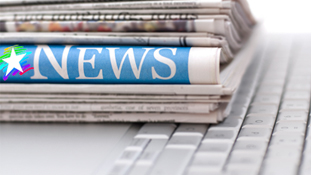 Elementary Report Card Information
Jun 24, 2015
June 18, 2015
Dear Parents and Guardians:
I am writing to you with an update to the final report card.
As we approach the end of the school year, typically, we rely on teachers to provide a complete report card including comments. We also rely on teacher professional judgement to ensure the integrity and accuracy of the report card.
Currently, public elementary teachers across Ontario are taking part in a legal strike. Strike action to date has primarily been a restriction of administrative tasks rather than a full walk-out or withdrawal of services to students.
Due to the labour action, your child's Term 2 Report Card will include marks only. These will be letter grades for students in Grades 1 to 6 and percentage grades for students in Grades 7 to 8.
Kindergarten report cards will only have one comment per area on this term's report card.
Our elementary teachers are skilled professionals and we are confident they have kept parents well informed throughout the year. However, if you have any questions, we encourage you to contact your child's teacher during the week of June 22, 2015 to discuss your child's progress this school year.
Thank you.
Sherri-Lynne Pharand
Acting Director of Education