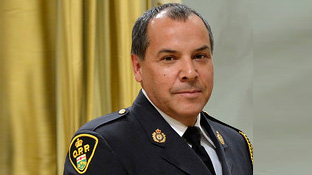 Leading a Good Life
Jun 23, 2015
Educators, police officers and community leaders will be hard at work at a special training session this week in preparation for a very unique summer program. The training session will be preparing staff for the Meno – Bimaadiziwin – "Leading a Good Life" Aboriginal Youth Program being held for the first time by Lakehead Public Schools at Lakehead University this summer.
During the week of August 16th, 30 Aboriginal students Grades 6 to 9 from McKellar Park Central Public School, Ogden Community Public School, Sherbrooke Public School, Sir Winston Elementary and Algonquin Avenue Public School will attend the camp and stay at Lakehead University Residence. The program focuses on life skills, leadership, healthy relationships, positive self-esteem, self-awareness and the connections between culture and education.
"The program is intended to provide participating students with another opportunity to further develop their skills as leaders in their schools and communities," says Anika Guthrie, Aboriginal Education Resource Teacher at Lakehead Public Schools. "Cultural teachings and ceremonies form the foundation of the program. The camp is a partnership between Lakehead Public Schools, the Ministry of Education, Thunder Bay Indian Friendship Centre, Lakehead University and Thunder Bay Police Services. We are able to provide this unique opportunity through the guidance of local Elders and the support of community partners."
The participating students will be led and supervised throughout the week by local community leaders, educators, police and George Couchie, who developed Niigan Mosewak, an Aboriginal Youth Camp in the North Bay area. The camp leaders are attending training sessions during the week of June 22 in preparation for the August camp. The training session will be led by retired OPP Officer and owner of Redtail Hawk Training & Consulting, George Couchie. Mr. Couchie has an impressive track record in law enforcement and for his commitment to Aboriginal Youth.
George Couchie Biography
George Couchie lives on Nipissing First Nation with his wife Carolyn and three children. He is a former national powerlifting champion. George's spirit name is Zoongiday which means 'strong heart' in Ojibway. He is a member of the Red-tailed Hawk (Gibwanasii) Clan.
George has over 33 years of policing experience, including 12 years designing and delivering award winning Native Awareness Training Programs and Initiatives to youth and to members of the Ontario Provincial Police, as well as to other government employees and teachers.
A gifted communicator, George speaks from the heart and uses personal stories and humour to broach difficult issues. George has been honoured with many awards for his commitment to educating adults and working with youth as seen below.
Awards
An Eagle Feather from the Community of Nipissing First Nation for youth programs and volunteerism in 2005 and again in 2013
The Order of Merit of the Police Forces of Canada in 2013
The Queens Jubilee Award in 2012
A Lifetime Achievement Award from the Union of Ontario Indians in 2007
An Ontario Provincial Police Commissioner's Citation for Community Service in October 1999 for developing the school program, "Walking the Path"
An Organizational Award for Anti-racism Initiatives for the "Walking the Path" program in 1999
A nomination for National Native Role Model in 1997 by Nipissing Federal Member of Parliament, Bob Wood
Ovation Award from the Ministry of Community Safety & Correctional Services 2008
Source – http://www.nativeawarenesstraining.ca