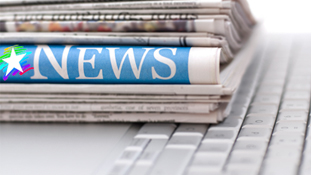 Family Wellness Night
Jan 27, 2016
Kingsway Park and Hyde Park Public Schools parents and guardians will be converging on Hyde Park Public School for the Family Health Fair on the evening of Thursday, January 28. A host of topics and speakers will address a number of issues related to mental health and well-being.
"Its always exciting to have our parents and guardians visit the school to participate in fun and informative presentations," says Darren Lentz, Principal of Kingsway Park Public School. "Mental health and well-being are extremely important for not only our students, but also their families. We hope that the topics will be fun and relevant for everyone."
Families will make hummus with Stasia Starr from the Thunder Bay District Health Unit, learn about internet safety with a community police officer , explore mental health in our schools with Dr. David Tranter, the Mental Health Lead for Lakehead Public Schools, and be introduced to Family Yoga with Colleen Dolce from Radiant Yoga. Students will have the opportunity to use technology and participate in both numeracy and literacy activities run by school staff and volunteers. We are looking forward to a wonderful evening, getting our school community together for this awesome event!