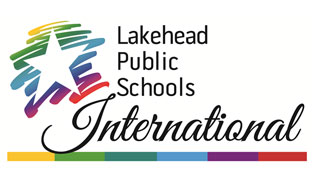 Lakehead Public Schools International Seeking Board of Directors Members
Jan 26, 2016
Volunteer Positions – Members of the Board of Directors (3) for Lakehead Public Schools International
---
Our Mission:
To share the excellence of Lakehead Public Schools with the world, and to help create global connections and expanded career pathways for all students.
Our Promise:
We provide our international students with high-quality, English education, based on the Ontario-curriculum, in a globally-connected, authentic Canadian small city setting.
General Information:
The Board supports the work and provides strategic leadership and governance.
We are seeking interested leaders within our community to submit their interest for our Board of Directors.
We are seeking candidates who offer knowledge/expertise in any of the following areas:
International Education
Strategic Planning
Global Business
Legal
Communications/Marketing
Community Relations
Desirable characteristics include:
Strategic Thinker
Visionary
Knowledgeable about diverse cultures
Knowledgeable about K-12 education
Mission/Vision/Values Drive
Accountability
Diplomatic Skills
Connections to the business community
Connections to the education community
Connections to the multicultural community
Commitment:
The approximate hours required will be monthly meetings from 11:30 a.m. – 1:00 p.m., 10 months of the year. The term length is for two (2) years with the possibility of renewal.
Application Procedure:
Please forward a letter of interest and your resume to Sherri-Lynne Pharand, President, Lakehead Public Schools International by February 16, 2016.
Mail:
Jim McCuaig Education Centre
2135 Sills Street
Thunder Bay, ON
P7E 5T2
Fax: (807) 623-7848