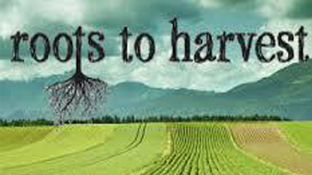 Focusing on Youth at Roots to Harvest
Aug 20, 2018
Lakehead Public Schools students along with family and friends celebrated a very unique program on Friday, July 20. Thirteen Lakehead Public Schools secondary students had the opportunity this summer to have their first summer job and earn high school credits at the same time. The students participated in an innovative Lakehead Public Schools and Roots to Harvest program funded by a Ministry of Education Focus on Youth (FOY) Grant.
Participating students were identified by teachers to apply for the program and work started July 9th, continuing for 6 weeks until August 17th.
"The Roots to Harvest–Lakehead Public Schools FOY partnership provides an opportunity for students to build healthy relationships, improve self – confidence and to develop skills that are necessary to be successful in school and at work," says Jane Lower, Student Success Leader, Lakehead Public Schools.
Roots to Harvest premise of using food as a tool to work with and engage young people. Throughout the duration of the program this summer, the students worked on their employability skills, confidence and sense of purpose in the community. The majority of their time was spent at the Volunteer Pool Urban Garden tending, harvesting, operating a weekly market stand and bee keeping. On days the students were not at the garden, they worked with small farms, helping local farmers and building their community networks, meeting new mentors and having an impact on the local food system.
Partnering with Lakehead Public Schools to employ the participating students this summer was an incredible opportunity for everyone," says Erin Beagle, Executive Director of Roots to Harvest. "The students gained skills that they will use the rest of their lives, become more connected to the community, and have a positive impact on the local food system. We are extremely proud of their efforts and commitment to the program."