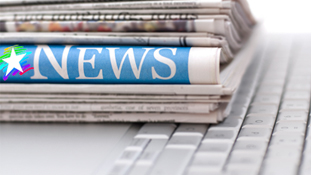 For the Love of Reading Update
Apr 11, 2016
On Monday, April 11 and Tuesday, April 12, representatives from Indigo Books and a team of videographers will be at Ogden Community Public School as a follow up to an investment of $150,000 made by the book company in 2007. Indigo provided $150,000 to Ogden Community Public School to purchase books and literacy materials through the Love of Reading Grant. The Grant provided $1.5 million in funding for 10 schools across the country.
"We are extremely excited and pleased to welcome the Indigo Books representatives back into our school to see how their investment impacted our students," says Christy Radbourne, Principal of Ogden Community Public School.
The grant was originally applied for by then Ogden Principal and current Superintendent of Education Sherri-Lynne Pharand and several staff members. Ogden students took a field trip each fall over the three years of the grant to choose books for both the libraries and their classrooms.