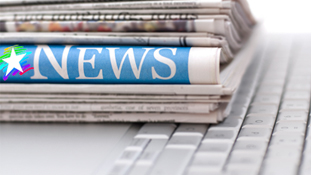 In a Pickle at Westgate
Apr 12, 2016
Students at Westgate Collegiate and Vocational Institute will have the opportunity to try something new on Wednesday, April 13 – Pickleball! Though funding provided by the Ontario Federation of School Athletic Associations (OFSAA), the Ministry of Education and the Ontario Government, the students will be able to try out the new sport that is growing in popularity across the world. Try Day is dedicated to enhancing physical activity and athletic programs in secondary schools across Ontario by introducing new sports and activities to students.
To be eligible for Try Day funding, the program must be offered to students in multiple grade levels. Schools are encouraged to conduct sustainable programs which may include the purchase of equipment or resources. A new component of the grant has mandated schools to include students in a leadership role, through the planning and implementation of the program.
"We hope this will inspire students to try a new sport, as well as different things in their daily life", says Sydney Kelner, Westgate Collegiate and Vocational Institute Student Leader. "Together, through this sport and having fun we're are making our school a healthier place."
Pickleball is a game that incorporates badminton and tennis. It was designed to be easy to learn and play whether you're five, eighty-five or somewhere in between. It is played with Pickleball rackets and low compression balls. It can be played indoors or outdoors. Currently, Pickleball is exploding in popularity. The spread of the sport is attributed to its popularity within community centers, PE classes, recreation facilities and retirement communities. The sport continues to grow worldwide as well with many new international clubs forming and national governing bodies now established in the USA, Canada, Spain and India.